In Defense of the 'Grey's Anatomy' Disaster Episodes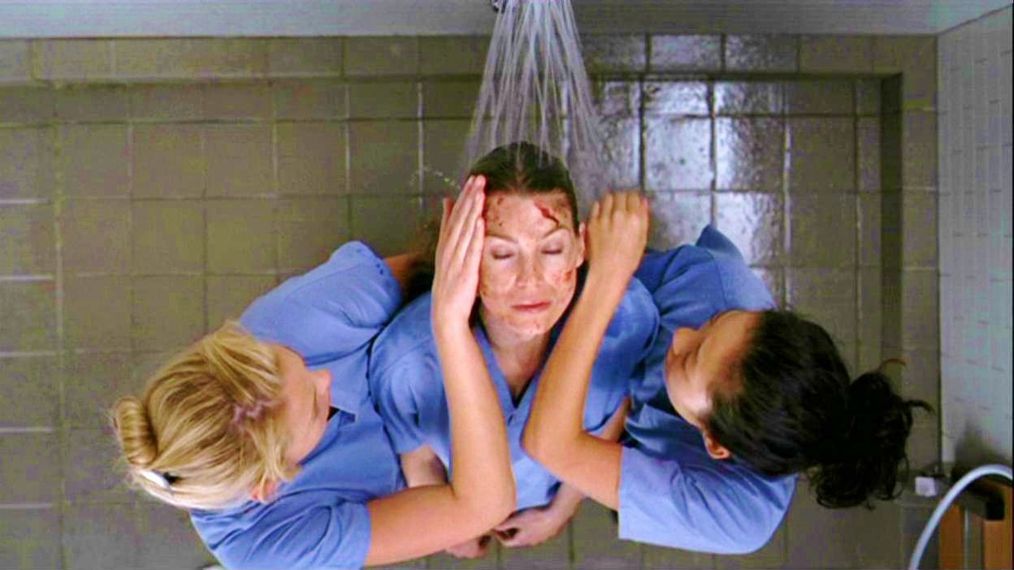 No one wants the Grey's Anatomy doctors to die. But as we stare down the end of Season 14 and the departures of series regulars Jessica Capshaw and Sarah Drew, we have to reckon with the prospect that this season — and the storylines for Arizona Robbins and April Kepner — will end with a bang instead of a whimper. And whether we want to admit it or not, we're all living with a shameful truth: We love the disaster episodes.
Granted, Grey Sloan Memorial has seen more than its fair share of tragedy. (Not even County General of ER fame was as unlucky.) It's why Cristina Yang gave the hospital, then known as Seattle Grace Mercy West, the nickname "Seattle Grace Mercy Death."
See Also
It's time to say your goodbyes to Drs. Arizona Robbins and April Kepner.
All Grey's fans recall the biggest of these calamities: The Season 3 ferry crash that nearly killed Meredith, the Season 6 mass shooting that nearly killed Derek and Alex, the Season 8 plane crash that killed Lexie and Mark.
But don't forget about the bomb that killed Kyle Chandler Hot Bomb Squad Guy, the shooting that nearly killed Burke, the pedestrian accident that killed George, the car crash that nearly killed Callie, the superstorm that nearly killed Richard, the car crash that killed Derek, and the fire that nearly killed Stephanie.
And that's to say nothing of Shondaland Seattle's other plane crashes, the train crash, the ambulance crashes, the tanker crash, the school shooting, the roof collapse, the tunnel collapse, the sinkhole, the earthquake… The list goes on.
It all sounds ridiculous. And arguably, it is. But the writers have had to keep our attention for 14 seasons. And we can't really judge — a lot of these cataclysms have kept us captivated. Just look at the best-of lists online.
On IMDb, for example, both of Season 2's bomb squad episodes rank in the five best-rated episodes. Elsewhere in IMDb's top 10 is the mass shooting two-parter that ended Season 6. On Ranker — in another fan-voted ranking — the plane crash episode that capped of Season 8 is at the very top, followed by those mass shooting episodes. Elsewhere in that top 10 is the superstorm-themed Season 9 finale and the Season 3 ferry crash episode.
Just remember how you felt watching these episodes. Remember when Christina Ricci Nervous Newbie EMT took her hand off the bomb in the patient's chest, and Meredith took her place without even thinking about it — and remember how the squad got the bomb out but got blown to smithereens anyway? Remember when Jackson and Cristina faked Derek's death while Meredith offered to be the shooter's "eye for an eye"? Remember when Izzie drilled into the skull of a ferry crash victim pinned between two cars? Remember when Stephanie walked through fire to save a girl from a predator? Sure, all that stress has probably sent our blood pressure through the roof, but who are we to complain!
All that said, however, it's important to note not all Grey's seasons ended in disaster. Some finales have favored internal conflict over external chaos… and mileage has varied. Sure, the hospital prom in Season 2's "Losing My Religion" was unforgettable, but do you remember Season 7's "Unaccompanied Minor," for example? Us neither.
See Also
People are realizing the show doesn't need a man—and neither does its lead.
Now, we don't know how Season 14 will end. Jessica Capshaw didn't look disheveled filming her last scene, so we imagine Arizona will escape this ill-fated hospital alive. As for April, though… we're just not sure. Some fans think she'll die in May 17's "All of Me," and let's not forget Ellen Pompeo characterized the episode "devastating" and "not easy."
It's fine to cross your fingers and hope all the docs will survive this finale… but it's also fine to cross your fingers and hope they'll be put through the ringer!
Grey's Anatomy, Thursdays, 8/7c, ABC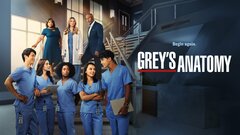 Powered by