'The Last O.G.' Sneak Peek: Tray's Still Got His Street Smarts (VIDEO)
Innocent stepdad Josh (Ryan Gaul) is no match for Tray's (Tracy Morgan) tricky questions.
In an exclusive sneak peek from this week's The Last O.G., titled "Truth Safari," the former felon uses his street smarts to outwit Josh into telling him where his kids go to school so he can spend time with them. And let's just say there's ice cream involved.
But will Shay (Tiffany Haddish) be OK with this impromptu visit? We don't think so.
Watch the full clip below:
The Last O.G., Tuesdays, 10:30/9:30, TBS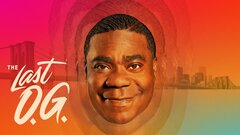 Powered by