Jimmy Kimmel Apologizes After Being Accused of Racism for an #OscarsSoWhite Sketch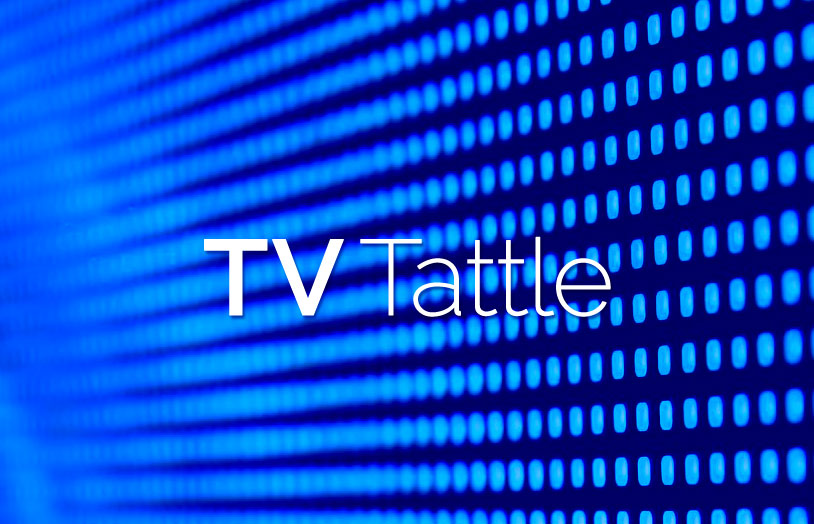 Kimmel tweeted Friday that he was "trying to poke fun at the film industry, not those it excludes" with this sketch airing Tuesday on the Oscar diversity controversy. The sketch has been deemed "racist" by many on Twitter. Ebony called it a "Blackwashing sketch," denouncing"Kimmel's Blackening of the Oscar nominations with trite, tired stereotypes." To one Twitter user, Kimmel responded: "For offending those I intended to defend, I am sorry."
The L.A. chapter of Rev. Al Sharpton's National Action Network says it's up to Sharpton to decide whether to call off the boycott following the Academy's decision Friday to take steps to dramatically diversify its membership. PLUS: Sharpton tweets to "stay tuned."
Fox has ordered a pilot pegged as a "modern reinvention" of William Blatty's original 1971 book.
Unlike Chuck Lorre's pot store comedy, which is set in Colorado, Smith's Hollyweed will be set in a Los Angeles cannabis dispensary.
Lowe says of this "grinding" reference on an old Parks and Recreation episode: "This is fantastic. Ann Perkins: soothsayer.
Based on True Blood author Charlaine Harris' book series, Midnight Texas is set in a town "where your neighbor could be a vampire, a witch, a werewolf and even an angel." NBC has also ordered the legal drama pilot Miranda's Rights. PLUS: NBC orders comedy pilots from Amy Poehler and Rashida Jones.
Instead, Bush is appearing on Showtime's presidential campaign docuseries The Circus. Bush tweeted this afternoon: "Looks like I'm on @Showtime this week…unfortunately not @SHO_Homeland…was hoping to kill a terrorist."
One CNN watcher asks "Why does the Academy care if CNN's crawl about the Oscars has a trademark registration mark?"
The former Friday Night Lights and Parenthood executive producer's Bunker Hill will follow a tech billionaire who builds a cutting edge hospital with a new approach to medicine. PLUS: CBS orders pilot Superior Donuts, a donut shop comedy based on the play of the same name.
According to one projection, ESPN would cost $36 per month unbundled, while you'd have to fork over $3.72 per month for FX.
The annual awards show was scheduled to tape in Washington, D.C. on Saturday.
"Because it is totally different from what I spend my day doing," Clinton says in a video posted to her Twitter account. She also points out that on HGTV, "most of the shows end up happily."
Nielsen released a report ranking the Top 25 TV markets in TV-watching among people in the 25 to 54 demographic. Cleveland came in first. San Francisco came in last.
When shows like Orange Is the New Black go up for renegotiations, the studios will want to know how valuable they are to Netflix.
Watch the trailer for "Mission Super Bowl."
Check out the other Maron's doppelganger from IFC's Maron Season 4.
While Bell says she's still talking to Rob Thomas about potential ideas, her schedule is so busy Veronica may not be revived until she's 80.
The Frankenstein drama will be paired with Sleepy Hollow starting next week.
Odenkirk didn't begin to think differently of his famous character until he shot the pilot for Better Call Saul.
That's how a show like House addressed diversity, says Penn, adding that it's a model other shows should follow.
Check her out with "Teddy" and "Owen."
All her scenes are performed with a straight face. She never cracks a joke, as she reveals to Vanity Fair. "If it sounds like a joke, it probably can't work," she says.
The former Jon & Kate Plus 8 star says he sees his kids every week, but he can't control how many of them he sees. "Most of the time I get four," he says. "I haven't seen all of my kids together in about three years."
"Even considering Handler's fame and cadre of fans, who cares?" Daniel D'Addario says of Handler's new Netflix docuseries. "Handler was given seemingly boundless resources by a streaming service, traveled the world, and came back realizing what really matters is herself. Confessional art is one (often wonderful) thing, and confessional art made by women is too often torn apart unthinkingly. But a lengthy meditation by a famous person on their own public image is only interesting if that public figure is doing real reflection. Handler, by contrast, is openly dismissive of anyone who challenges her point-of-view." PLUS: There's too much of a self-indulgent and superficial tone, the docuseries actually benefits from Handler being Handler, and Handler reinvigorates the docuseries format.
Says improv performer Molly Hawkey: "While watching Chris Soules' season of The Bachelor I thought, 'Oh man! I need to cut myself into the next season!' There are so many elements about the show that crack me up, so I knew I would just need to heighten the tropes that amused me most."
"This was a complete surprise," she tells People. "Some mornings I wake up and forget I'm pregnant! It just seems like it was meant to be—a happy surprise."
Keough—who, incidentally, was college roommates with U.S. Women's Soccer star Alex Morgan—says "grandma Jeana Keough got on a flight the second I was being admitted" to the hospital.
Pulliam's wedding comes weeks after her New Year's engagement.
The Shawn Ryan-produced drama in which Romany Malco, Michael Imperioli, Steve Zahn and Ben Chaplin go on a scary vacation is "a show where the same awful thing just happens again and again, varying only in the details of who gets hurt and what type of stupidity our heroes display," says Alan Sepinwall. "But that still works from moment to moment because the four leads are so incredibly watchable, and have been given just enough to play beyond their present circumstances so that each man feels like a real character and not a plot functionary."
The six-episode miniseries isn't all bad—David Duchovny and Gillian Anderson have still got it, says Maureen Ryan. But they're often saddled with "criminally clunky" dialogue. Ryan adds: "The distinctive atmosphere and evocative tone of the show's best seasons are often buried, especially in the first half of this six-episode mini-season, by storytelling busywork and subtext that is pressed into service as cliched chunks of dialogue. The reunion's frantic exposition and often uninspired rehashes lead to the sense that this once-loved franchise doesn't quite know what to do with itself now that it's back." PLUS: Even diehard fans will question whether to continue watching after the first episode, The X-Files just seems out of place in a 2016 "Peak TV" world, it isn't until Episode 2 that the reboot gets good, this is X-Files as it's always been—occasionally excellent, often frustrating, Episode 3 is where the reboot gets on track by showcasing its dry sense of humor, this revival shows why reboots are problematic, the premiere seems like it was almost designed to be terrible, it's surprisingly perfect for our new age of paranoia, ranking every X-Files episode from worst to best and Jack Black, Kathy Griffin and Shia LaBeouf are among X-Files guest stars before they were famous.