Kristen Bell Says She Was Psyched for 'iZombie' Cameo, Teases Possible 'Veronica Mars' Future
Veronica Mars alum Kristen Bell returns to TV when she reunites with series creator Rob Thomas for a special voiceover cameo on his current show iZombie. On the February 2 episode, titled "Fifty Shades of Grey Matter," Liv (Rose McIver) devours the brain of an erotic novelist…and begins hearing some salacious thoughts, voiced by Bell (who was also the titular narrator of Gossip Girl).
Bell is the fifth Veronica Mars alum to stop by iZombie (after Percy Daggs III and Ryan Hansen, among others), but Bell and Thomas have maintained a collaborative friendship through the years, working together whenever they can. So when the actress got a call asking if she wanted to voice an E.L. James-type writer, there was no doubt what her answer would be. "Before [Rob] finished the sentence I screamed, Yes!," shared Bell, who was also excited to return to one her favorite types of work, voiceovers. "I think I have the most freedom, and I can do it in my pajamas." She also added, "It was particularly amusing knowing that Rob had written things like, 'heaving breathing pressed up against the cold plastic of the airplane door.' It was bizarre and I was so happy to be a part of it."
RELATED: (Photos) Behind the Scenes of iZombie
The actress also shared a hilarious story about her voiceover recording, which she did on a phone in her husband, Dax Shepherd's, trailer. After writing down her lines, Bell accidentally left them there. "When I got home later that night, Dax started to tell me… somebody slipped a piece of erotica into his trailer, and he was confused as to who did it," she recalled. It got even funnier when Dax went full-on Veronica Mars, saying he would start analyzing the shorthand writing—that is, before Bell finally confessed the culprit was her and explained the mix-up.
Having played a strong character for three seasons, the actress also loves watching women who speak whatever comes to mind. When comparing Rob Thomas's two most famous lady detectives, Veronica vs. Liv, Bell praised Veronica for "helping the underdog whereas Liv helps more with a victim." But Bell doesn't think Veronica would make much of a zombie. "Veronica has so many, many dramatic circumstances in her real life to add a level of fantasy—she might have spontaneously combusted."
But never fear Veronica Mars fans, the case is never fully closed when it comes to seeing more of the sassy Neptune private eye. Kristen admitted that she and Thomas have talked about collaborating on other projects together, but they somehow always end up discussing Veronica Mars. And after the success of the Kickstarter campaign that led to the Veronica Mars movie in 2014, nothing is off the table. "It might just end up being like Murder, She Wrote…where I'm 80, you know," Bell deadpanned, about a possible revival. For now, though, fans can satisfy themselves with the upcoming iZombie homage to steamy scribes.
iZombie, Tuesday, Feb. 2, 9/8c, The CW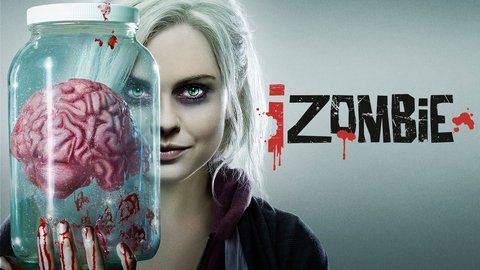 iZombie
where to stream
Powered by