'Days of Our Lives' Legends Bill & Susan Hayes on Their Daytime Emmy Lifetime Achievement Award
No one will be surprised if Ellen DeGeneres takes home yet another honor when the 45th Annual Daytime Emmy Awards are handed out on April 29.
But when Days of Our Lives icons Bill Hayes and Susan Seaforth Hayes heard that they had nabbed the prestigious Lifetime Achievement Award at this year's ceremony, Seaforth Hayes exclaims: "We were stunned!"
Susan Seaforth Hayes began playing the long-running NBC soap's fiercely loyal Julie Olson in 1968, and Bill Hayes joined as stoic Doug Williams in 1970, with Julie and Doug eventually becoming one of daytime TV's earliest "supercouples."
Susan and Bill have been married in real life since 1974 — two years longer than their onscreen husband-and-wife characters.
The actors recently talked with TV Insider about their Daytime Emmys honor, as well as how they still are ready for some big storylines ahead on Days.
How did it make you feel when you found out you were getting this award?
Susan Seaforth Hayes: Truly stunned, because we have been on the show forever, but we haven't necessarily been in the limelight for quite a while, so it was just a great surprise.
Bill Hayes: It was quite a thrill.
Did either of you see the longevity of your time with Days of Our Lives when you started on the show?
Bill: Yes, yes, yes, yes, yes.
Susan:  I never foresaw it, and I think Billy is being funny there. I certainly never foresaw the show reaching a 50th birthday, let alone 52nd, or that I would be there.
In show business, the pink slip is kind of part of the deal. Nothing lasts forever, as they say. This show seems to be going on happily forever, and to be part of it is quite an accomplishment, I guess.
What is the biggest change in how you film now than you did maybe 20, 30 years ago?
Bill: When Susan and I started on the show, we rehearsed five times through everything before taping it. Now there's no time for rehearsal. There's time for blocking, then shooting — that's it. We have no overtime, there are no second takes. If somebody flubs a line, they'll start at that point and continue on.
Susan: It's harder than ever, and your concentration must be so intense. Also for the camerapersons, for the director, for everyone, the time constraints are enormous. If you can't cut it, you're gone in the afternoon. Hired in the morning and fired by the end of the day, if you can't do it.
Bill: We used to tape one episode a day. Now, the other shows probably work the way we do, but we do eight shows in five days. It's very intense.
Was memorizing lines always easy for you or is it always a challenge?
Bill: It's never been easy. The only way I can memorize anything is to go over it and over it and over it and over it. That's what you have to do.
When we started on the show and for the first maybe 20 years, they had cue cards in case you could not think of a word, you could glance to the side and then you could go on. It's always been memorized.
How do you feel when the show does acknowledge its rich past with storylines and characters that may not be around but are also not forgotten.
Bill: It's not only good for us, it's wonderful for the fans. We have a lot of fans who have been watching this show for a long time, and they love that.
Susan: It keeps the fans in touch with what they remember, and it keeps all of the characters fresh, to have occasional recollection. You don't turn on the screen and say, "I don't recognize anybody. I'm not sure if I care about these people."
That's the secret of these shows' longevity, is maintaining some path to eternity, which is, I guess, where we come in. That's such a very precious legacy that the show has encouraged and kept going.
What comes to mind when I ask you about the craziest storyline you were ever involved in as Doug and Julie?
Bill: Maybe Foxy Humdinger.
Susan: Foxy Humdinger, the lovable whore with the heart of gold, of course. That was pretty strange, especially her set, which looked like an 1870s bordello in San Francisco. How they came up with that, I don't know, but everybody seemed to enjoy it, Billy particularly.
Bill: I loved it.
If you could get in the writers' room and write a story for Doug and Julie now, what would you like to see them do?
Susan: We could do anything. I've often been sorry that for years the character of Doug has not been able to use Bill's facility with languages and with accents.
Since half the cast belongs to Salem PD or international spy organizations, I think it would be lovely to have Doug and Julie become a Mata Hari and super spy and be entangled in some sort of a mystery, where they can be undercover and have double characters, I think that would be a lot of fun.
Very important question: What are you wearing to the Daytime Emmys ceremony? Have you picked anything out yet?
Susan: Nope. My family members would certainly like to know because many of them are going to be there. We all want to look good together in the family picture.
Bill: It's so easy for the guys.
Susan: Billy will look wonderful in a tuxedo. He will be dressed to the nines, as he always should be.
45th Annual Daytime Emmy Awards, Sunday, April 29, 5/4c, live-streamed on Facebook, Twitter and EmmyOnline.org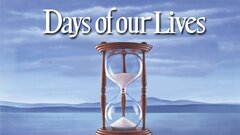 Powered by