Monica Lewinsky 'Crime Story' Season Cut, Joan Collins Joins 'Horror Story'
If we know anything about Ryan Murphy by now, it's that he's an idea machine responsible for some of TV's biggest shows—American Horror Story, American Crime Story and Glee just to name a few.
See Also
Murphy's moving onto streaming but not leaving network TV behind either.
As American Crime Story: The Assassination of Gianni Versace just wrapped up, it only seems right to look towards the future Murphy projects on the horizon. According to an article in The Hollywood Reporter, Murphy is scrapping a previously announced American Crime Story plot based on Monica Lewinsky.
Of the decision, Murphy told THR, "I told [Lewinsky], 'Nobody should tell your story but you, and it's kind of gross if they do,'" he recalled telling her at a party. "'If you want to produce it with me, I would love that; but you should be the producer and you should make all the goddamn money.'"
See Also
The showrunner still has 'American Crime Story,' '9-1-1,' and more on the air.
Originally that season was to be based on the best-selling book by Jeffrey Toobin titled A Vast Conspiracy: The Real Sex Scandal that Nearly Brought Down a President. Instead, Murphy will focus on the Hurricane Katrina plot that was intended to air prior to the Gianni Versace season but which wasn't ready in time.
As for Murphy's beloved original anthology series American Horror Story, he's currently casting the show's eighth season. The producer is reportedly "throwing in Joan Collins," a fact that would excite any original Dynasty fans. Collins has appeared most recently in E!'s The Royals. Murphy has also expressed interest in casting Anjelica Huston for AHS.
See Also
The upcoming comedy series already has received a two-season order.
Meanwhile, it has yet to be decided if Murphy will proceed with the previously revealed Feud Season 2 plot featuring Prince Charles and Princess Diana. "I'm still working on it," he told THR. "And I don't want to do anything unless I'm 100 percent sure."
With his hands on so many projects at once, it's a wonder how Murphy still has the time to surprise fans with such exciting news. Hopefully, more casting news will be announced officially as the time for American Horror Story nears.
Powered by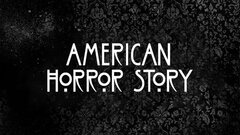 Powered by