'For The People': Are Seth and Allison Really Over? Ben Rappaport Fills Us In (VIDEO)
Savvy TV viewers know what to expect from a show out of the Shondaland factory: big ensembles, stories that move quickly, and big revelations along the way about the core cast of characters.
Such is the case for ABC's latest series, For The People, as each episode of the legal drama has unveiled more about this group of lawyers. This week, it's time to dig deeper into what makes Seth Oliver (Ben Rappaport) tick, how he's adjusting to working in the Southern District of New York's Federal Court (aka The Mother Court), and his deal with fellow legal eagle and ex-girlfriend Allison Adams (Jasmin Savoy Brown).
Rappaport filled us in on what we'll see in tonight's episode, as well as how it feels to be a part of Shondaland.
So much has already happened in the few episodes since the show premiered. What's your handle on Seth as we move into this episode?
Ben Rappaport: When we meet Seth at the beginning of the series, he's sort of in over his head with his other colleagues on the prosecution side. He comes from humble beginnings. In the first couple of episodes, the audience might have a little bit of difficulty understanding Seth's true talent as a lawyer. Does he have the stuff? Does he have what it takes?
I think in this fourth episode, because the case that he's working on hits so close to home in so many ways, we really discover what his true talent is as a lawyer. The thing that makes him special and sets him aside from his colleagues is precisely what, on the surface, might seem like a weakness, which is his sort of simplicity and honesty about certain things.
How would you describe his relationship with Allison? Obviously, they're still connected emotionally even if they're not together.
I really like how it unfolds in this episode. He doesn't lean on her in a dependent way but it's more of a real emotional connection that they have. They were together for a reason, for a long time. Also, I think he's excited to show Allison how far he has come. I think he definitely wants her to be proud of him.
Should fans be hopeful that they might work things out?
Oh man, that's tough to answer! I would say my answer to that is to strap in, because it just becomes a wild rollercoaster throughout the rest of the season. You don't really know which way is up.
It's interesting that he left this big fancy firm and now he's at the Southern District of New York Federal Court. How is he adjusting to that, and do you think he aspires to get back to a large firm?
I think that this episode might be the seeds of change for his opinion on that. At the beginning of the episode, you see how much a colleague from the old firm has over him and that power and how wrapped up in Seth's future that all is. With this episode, we see the beginnings of him sort of becoming a new man. I'm not so sure that at the end of this episode he has the exact same ambitions that he did at the beginning.
The show just started but is there an upcoming episode you're excited for people to see?
I would say, in terms of my character development, this is a huge, huge episode for people to really dig in and understand who Seth is at his core and where he comes from. I'm super excited for that and, as an actor, there's a lot of things comedically, dramatically—and also be able to tell a complicated, nuanced story in this hour. I was really excited about that.
I also will say that next week's episode is a very, very exciting episode for the show, where we really get to know Vondie Curtis-Hall's character, Judge Byrne.
In this episode, we see Seth and Kate (Susannah Flood) bond in the office, despite the two being very different. Will we see more of that as we move on in the series?
Yes, you saw it in Episode 2, this budding professional relationship between Kate and Seth. The writers started to really pick up on the banter that me and Susannah had on set and the rhythm we had in character, so they really started to write to it. There's a lot of fun to be had between Kate and Seth throughout the rest of the season.
How is it to work with Susannah? Her character is kind of steely, but we're starting to see the layers peel back.
It's great. Susannah and I have known each other for a little while. A couple of years back, we played a brother and sister in a staged play reading back in New York. We both come from the theater world originally and we have a lot in common. Susannah and I have become quite close. Last week, during the episode, she came over to our apartment and we live-tweeted together. We've really bonded over this experience. I think that comes through in the work between Seth and Kate.
How has it been being a part of the whole Shondaland world?
It's great. I would describe getting into Shondaland like getting an acceptance letter to an Ivy League school. You feel like you're a part of a very special group and club. The whole company, top to bottom—I mean everybody—it's just a great culture of respect. As an actor, you feel really taken care of working for Shondaland. I have nothing but amazing things to say about it.
See below for an exclusive clip from this week's episode of For The People, where Seth shows his passion for a case involving his former elementary school:
For the People, Tuesdays, 10/9c, ABC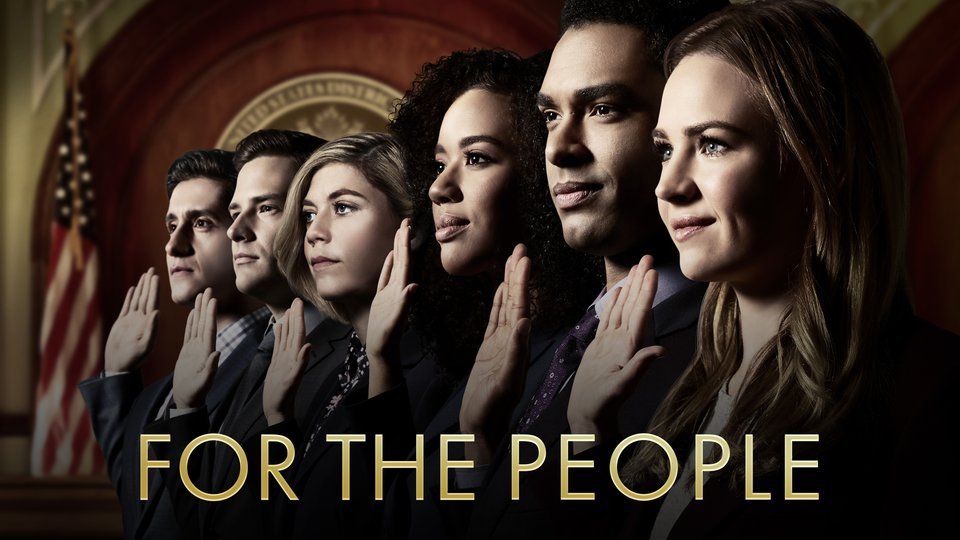 Powered by