'Outlander,' 'Game of Thrones' & 'Mad Men' Stars Team up for AMC's 'The Terror'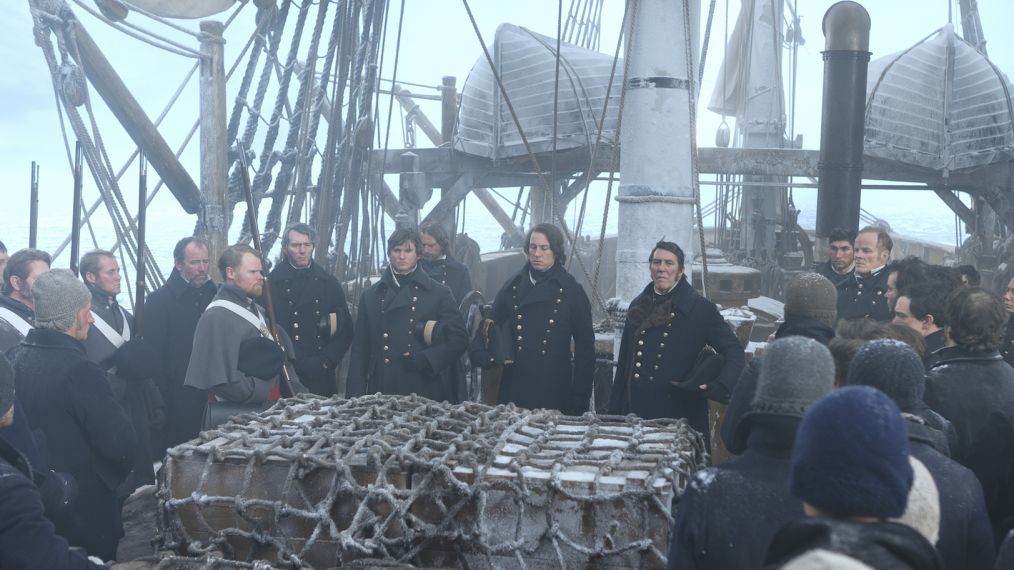 Stars from TV's most critically acclaimed dramas play a trio of imperiled British Royal Navy officers in Ridley Scott's new AMC horror-adventure series The Terror.
Jared Harris (Mad Men), Tobias Menzies (Outlander), and Ciarán Hinds (Game of Thrones) embark on the chilling Victorian-era tale of an Arctic expedition seeking the Northwest Passage whose crew is stalked by supernatural forces.
We have exclusive photos and scoop on the power trio.
Harris was perpetual outsider Lane Pryce on the AMC 1960s period drama Mad Men. Now he's Captain Francis Crozier, of HMS Terror and second-in-command of the mission. Like Lane, he's not afraid of drink or two, has a streak of melancholy and has hit a glass ceiling at work.
"Crozier should have been the leader in terms of experience," Harris says. "He realizes that he's never going to advance. He's also suffered a tremendous disappointment in his personal life. But he starts to discover something about himself that he didn't know: he has extraordinary desire to survive. This is a new thing that starts to burn inside him. He becomes incredibly resourceful. He never gives up."
Menzies, who made us shudder as sadistic Captain "Black" Jack Randall in Starz 18th Century time travel romance Outlander, gets back in English officer garb. Sure, he's playing a man who lived 100 years later but there are traces of Randall's snobbism in Captain James Fitzjames of the flagship Erebus, a first-time traveler to the polar regions.
"Fitzjames goes on a journey from hubris and arrogance to humility and self-knowledge," Menzies says of the decorated star of the Royal Navy.. "The physical and psychological challenges of the frozen desert they become trapped in strip away all self-deceptions and force him to confront who he really is, away from the privileges and social codes of the Navy and the Victorian society he has thrived amongst. He is not all that he appears to be. He hides a secret."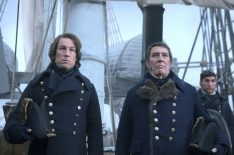 See Also
The director's new horror drama is based on true events.
Hinds played King-Beyond-the-Wall and Free Folk leader Mance Rayder on HBO fantasy series Game of Thrones. He's top man in a freezing climate again as expedition commander Sir John Franklin but his leadership style is far different. Unlike calm, determined and trusting Mance, he's so ambitious for a successful mission that he puts everyone in jeopardy.
"Franklin has a fairly checkered history as somebody who had been on previous expeditions including one failed polar expedition, in which some of his men died," says executive producer David Kajganich. "But he somehow had the political fortitude and diplomatic skills required to get himself appointed as the commander of this expedition."
The Terror, Series Premiere, Monday, March 26, 9/8c, AMC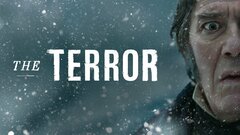 Powered by