'Young & The Restless' 45th Anniversary: EP Picks 5 Unforgettable Storylines
To celebrate 45 years on the air (nearly 30 as the No. 1 daytime serial), CBS's The Young and the Restless honors its roots this week.
"Fans will get to re-establish ties with some old friends," hints Christian LeBlanc, who's played former villain and now-noble lawyer Michael Baldwin since 1991. "There's a party for the centennial of Walnut Grove Academy, so people from different years come home to Genoa City."
See Also
Lauren Woodland, David Lago, and Kelly Kruger are joining previously announced vets.
First, executive producer and head writer Mal Young recalls five unforgettable storylines.
1. Victor and Nikki (1981–now)
"Undeniable chemistry" between the tycoon (Eric Braeden) and the ex-stripper (Melody Thomas Scott, right, with Braeden) has made "Niktor" a supercouple, Young says. "They always find their way back to each other."
2. Katherine's face-lift (1984)
The late Jeanne Cooper bravely allowed her own medical procedure to be filmed and used on-air for her iconic matriarch, Katherine Chancellor. Notes Young: "It helped defuse fears of plastic surgery."
3. Cassie's death (2005)
The loss of teen Cassie Newman (Camryn Grimes) in a car accident "shocked our audience and permanently changed the landscape of Y&R," Young says. The tragedy impacts parents Nick and Sharon (Joshua Morrow and Sharon Case, top left, with Grimes) to this day. (PS: Grimes returned as Cassie's twin.)
4. Sheila vs. Lauren (1990–2007)
What a villain! Looney Sheila Carter (Kimberlin Brown) tried to kill Lauren Fenmore (Tracey E. Bregman)—multiple times—and also stole her baby! Their war is, Young says, "classic soap."
5. Cricket's rape (1989)
A key example of Y&R's "true connection" with fans, says Young: They rooted for the model through this trial and saw her grow into Christine Blair Williams (Lauralee Bell), district attorney.
The Young and the Restless, Check local listings, CBS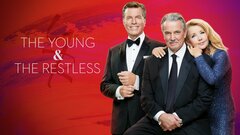 Powered by