See the Shocking Discovery on Tonight's 'Killing Fields' (VIDEO)
You know you've found good evidence when it reeks…literally.
Such is the case on tonight's Killing Fields, when retired detective Rodie Sanchez unearths a briefcase and declares, "Somethin' dead." Check out the exclusive clip below to get a better look.
RELATED: Keep Track of New and Returning Shows of 2016
Hot off the success of other true crime shows like The Jinx and Making a Murderer, Killing Fields is a docu-series that follows a cold case in the small town of Iberville Parish, Louisiana. In 1997, a graduate student's body was found there in a ditch with trauma to the head. Never having forgotten about it, Rodie Sanchez decides to come out of retirement and re-open the case. And by the looks of this segment, it's a good thing he did.
[jwplatform 189tRlq9]
A new Killing Fields airs Tuesday at 10/9c on Discovery.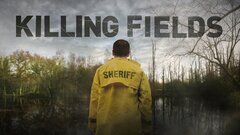 Powered by