Spike Lee and Jada Pinkett Smith Call for an Oscar Boycott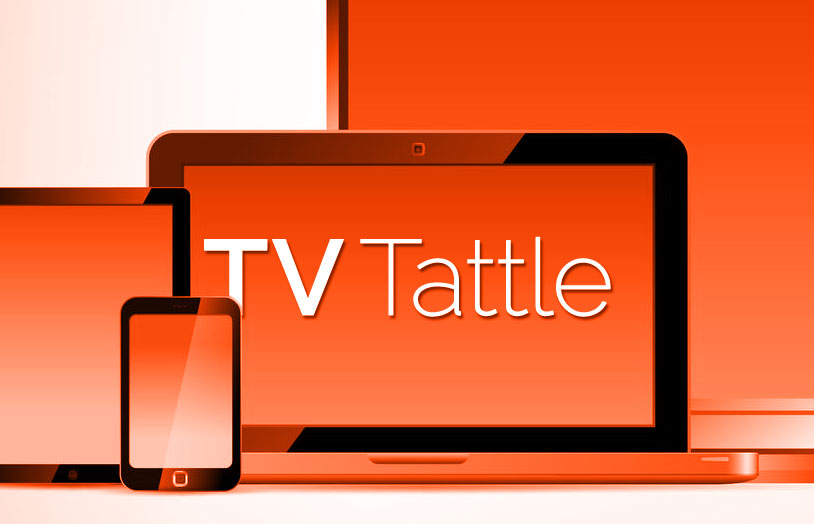 Lee, the recent recipient of an honorary Oscar, followed Smith in saying that he, too, would not be attending this year's Academy Awards. Lee made his thoughts clear via an Instagram post: "How Is It Possible For The 2nd Consecutive Year All 20 Contenders Under The Actor Category Are White? And Let's Not Even Get Into The Other Branches. 40 White Actors In 2 Years And No Flava At All. We Can't Act?! WTF!!"
The Republican presidential candidate happens to share a love of hip-hop with The Tonight Show host.
Masterpiece will show Coleman's Queen Victoria miniseries in early 2017.
As Mashable notes, "like in the real Silicon Valley, the odds are stacked against women who appear on Shark Tank. Far fewer women appear on the reality show, and companies fronted by women receive dramatically lower valuations than their male counterparts."
The 14-year-old Blanchard explained via a series of tweets that "open to liking any gender in [the] future is why I identify as queer." She adds": "I personally don't wanna label myself as straight, gay or whateva so I am not gonna give myself labels to stick with—just existing;)"
Is Williams still saying Jon Snow is dead?
Will Triumph also appear on Conan this election cycle?
Gervais continued ranting about the Globes over the weekend, posting Sunday that he actually held back his most vicious jokes. PLUS: Critics' Choice Awards host T.J. Miller dings Gervais.
The Great Performances special Hamilton's America, airing this fall, will incorporate interviews with the cast and crew of the Alexander Hamilton musical with commentary from historians.
Bingeing on the TBS comedy just highlights its flaws.
He was just joking when he said it "could happen."
So says Fringe alum Blair Brown, who's appearing on Limitless. She adds: "A lot of the time, those boy shows, it's not that there's anything against women, they just don't know how to write women, so they go right back to [the trope of Steven] Spielberg, father-son—and there are mothers and sons, and mothers and daughters."
The break will allow the show's script to be finalized.
Here's the full list of winners from last night's ceremony. PLUS: The 10 funniest times celebs let loose at the Critics' Choice and what 23 picture perfect celebs wore.
The View co-host, who supports the Oregon bakers' refusal to bake a cake for a same-sex couple, says: "I'm an actress on a television show and I support all things that we go through as human beings and would love all our characters to explore whatever issues that are current in our culture and our society today and I'm 100% on board with that."
The Civil War drama was the first PBS original series in 10 years.
The 424-minute edit runs the films chronologically.
Seattle Seahawks fan Rainn Wilson tweeted before his team's NFL playoff game vs. the Panthers, "Can we just fast-forward to the inevitable Seahawks / Pats Super Bowl already!" To which the Panthers' Twitter account responded after the game: "This is why Dwight was Assistant TO the Regional Manager."
It was important that we establish that this is an adult drama," says Marvel TV chief Jeph Loeb.
The former Honey Boo Boo star will get excess skin removed following her weight loss.
Efron will appear via a pre-taped message for the Disney Channel special, airing on Jan. 20.
Season 2 returns April 15 with Tina Fey saying, "you get more show" since this will be the first season filmed for Netflix.
Filmmakers Moira Demos and Laura Riccardi say Avery's request to watch the Netflix series has been denied. "Steven does not have access to the series," Riccardi said. "His request was denied." PLUS Netflix boss leaves open the possibility of Making a Murderer Season 2, filmmakers don't consider their docuseries advocacy journalism, why Making a Murderer is "highbrow vigilante justice," filmmakers say "media are demonizing this man in order to prove his guilt," and Making a Murderer has prompted Kim Kardashian to get Netflix.
She'll recur as Detective Halstead's romantic interest.
Instead of letting the historic game stand on its own, NFL Network decided to have its studio commentators deliver annoying real-time commentary. UPDATE: NFL Network will re-air Super Bowl I on Friday the right way.
The 16-episode series will profile everybody from Ted Kennedy to Michael Dukakis to Geraldine Ferraro.
The Lifetime-A&E-History miniseries, says Maureen Ryan, "is handsome and boasts a first-class cast, but it has failed to learn that lesson. When depicting peace, it is frequently inert."