PBS Announces Election Coverage, Including New Documentary Series '16 for '16'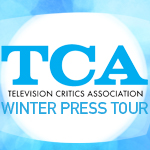 PBS has partnered with NPR to comprehensively cover the 2016 election.
PBS.org will launch a new election-based subsection of its site in February that will include content from both PBS and NPR. And NPR will showcase PBS content in the Politics section on NPR.org.
RELATED: PBS to Go Inside Popular Broadway Show Hamilton
Additionally, PBS is producing a new documentary series, 16 for '16, which chronicles memorable president/vice-presidential campaigns—whether they were successful or not. Among the people showcased in the 16 30-minute episodes are Howard Dean, Elizabeth Dole, Michael Dukakis, Geraldine Ferraro, Mitt Romney, Al Gore, Ted Kennedy, Ralph Nader, Sarah Palin, Gary Hart and Ross Perot.
Here's PBS' full election-based lineup, so far:
PBS NEWSHOUR will produce PBS NEWSHOUR DEMOCRATIC PRIMARY DEBATE, moderated by Gwen Ifill and Judy Woodruff in Milwaukee, Wisconsin on February 11, 2016 from 9 – 11 p.m. ET. In addition to thorough coverage of the campaign on the nightly broadcast, online at www.pbs.org/newshour, and on its social platforms, NEWSHOUR's election-focused special programming of the early primary season will include primetime coverage of the Iowa Caucuses, New Hampshire Primary and Super Tuesday. In partnership with NPR, NEWSHOUR also will provide full coverage in July 2016 of the Democratic National Convention and Republican National Convention, a first-time collaboration for the two organizations.

PBS NEWSHOUR WEEKEND will feature remote broadcasts from Philadelphia and Cleveland on the weekends leading up to the Democratic and Republican Conventions. In addition, the program will provide regular, in-depth reporting, called "Every Vote Counts: Examining the People, Places and Issues the Candidates Overlook," throughout the 2016 campaign.

FRONTLINE's acclaimed series "The Choice" returns this fall with a two-hour film investigating what has shaped the two major-party presidential candidates, where they came from, how they lead and why they want to take on one of the most difficult jobs imaginable. Produced by Michael Kirk ("United States of Secrets," "League of Denial"), "The Choice 2016" will investigate formative moments in the candidates' lives, providing in-depth reporting and powerful new insights about the candidates. Additionally, in the run-up to the 2016 election, FRONTLINE, PBS NEWSHOUR and APM's "Marketplace" will team up to investigate the American economy — from the forces that have shaped it to the lives of the people living in it. The collaboration – sparked by "Marketplace" host Kai Ryssdal's travels and radio reporting, and funded jointly by PBS and the Corporation for Public Broadcasting – will produce 10 videos to be broadcast on PBS NEWSHOUR and shared on FRONTLINE, PBS NEWSHOUR and "Marketplace" websites and social channels.

WASHINGTON WEEK WITH GWEN IFILL features the PBS NEWSHOUR anchor alongside Washington's top journalists, analyzing key election news stories and their effect on the lives of all Americans. This election season, WASHINGTON WEEK will originate from key election locations with a series of live "road shows" along the campaign trail, including from the site of the PBS NEWSHOUR DEMOCRATIC PRIMARY DEBATE in Milwaukee (Feb. 12); from Cleveland, the host city of the Republican National Convention (July 15); and the following week from Philadelphia, host city of the Democratic National Convention (July 22). In September, WASHINGTON WEEK will originate from the battleground state of Colorado with a live-audience program from the campus of Colorado College in Colorado Springs.

AMERICAN EXPERIENCE launches The Presidents, an all-new digital portal showcasing hundreds of assets from the Peabody Award-winning collection of films about our nation's most important leaders. Films in the collection include the upcoming "Murder of a President" (February 2 on PBS) and biographies of John F. Kennedy, Jr., Bill Clinton, George H.W. Bush, Ronald Reagan, Jimmy Carter, Richard Nixon, Lyndon B. Johnson, Dwight D. Eisenhower, Harry S. Truman, Franklin D. Roosevelt, Woodrow Wilson, Theodore Roosevelt, Ulysses S. Grant, Abraham Lincoln and John Adams. Launching on Presidents Day 2016 (Monday, February 15), the portal will allow viewers to screen films, delve deeper with experts and living witnesses, and examine more than 200 primary source documents. The Presidents explores issues faced during various administrations, including the economy, war, dealing with a crisis, and abuses of power.

Throughout 2016, PBS will introduce a slate of new and returning programs focusing on issues important to the American people. Special programming includes:

INDEPENDENT LENS takes on the subject of gun violence over two consecutive nights with two documentaries: "Peace Officer," about the increasingly militarized state of American police, told through the story of a former sheriff who established Utah's first SWAT team (May 9); and "The Armor of Light," which follows two people of faith who come together to explore the contradictions of a nation rife with gun violence — an evangelical minister who questions whether one can be pro-gun as well as pro-life, and a grieving mother dedicated to creating change after the shooting of her unarmed teenage son. Both films will be followed by one-hour primetime town-hall-style conversations.

In WILLIE VELASQUEZ: EMPOWERING THE PEOPLE, a production of Galan Incorporated and Latino Public Broadcasting, viewers meet the man who led the Southwest Voter Registration and Education Project and launched 1,000 voter registration drives in 200 cities, paving the way for Latinos to have a voice in government and underscoring the growing power of the Latino vote.

POSTCARDS FROM THE GREAT DIVIDE is a new series of nine short films, produced by a diverse mix of filmmakers who present a glimpse into grassroots politics in nine states. Each film focuses on a different topic relevant to the dynamics of voter turnout and partisan choice that will help decide the presidential race. Executive produced by Louis Alvarez, Andrew Kolker and Paul Stekler, the makers of Vote for Me: Politics in America. The films will premiere on the PBS NEWSHOUR and be distributed online via PBS.org.

GETTING AHEAD is a one-hour primetime special, presented by WNET's public media initiative Chasing the Dream: Poverty and Opportunity in America, that examines the hotly debated nationwide movement to increase the minimum wage. The documentary follows Tavis Smiley as he travels to Northern California where increases have been in place for more than a year, and offers a thought-provoking look at the real impact of higher wages on communities, businesses and employees.

AMERICA BY THE NUMBERS WITH MARIA HINOJOSA, a one-hour prime-time special produced by Futuro Media and presented by WGBH that examines the changing demographics in the United States, viewing critical electoral issues through the lens of the new American mainstream and the country's evolution to a majority-minority nation.
RELATED: More News Scoop From the Television Critics Association