'Orange Is the New Black's Blair Brown on Why the Show's Focus on Women Restored Her Love for Acting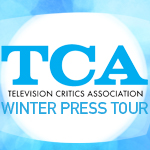 Blair Brown has worked fairly steadily since Fringe went off the air in 2013, but her work on Orange Is the New Black has sparked her in a new way.
"For me, [being on Orange Is the New Black] isn't what it's done, career-wise, it's what it did to my spirit—my heart and soul," she told reporters during a panel for the show's Television Critics Association panel. "On this job, everyone works really hard, there are lots of laughs, everybody keeps raising the game of each other. There's incredible generosity coming in…I was completely welcomed by everyone. That just rejuvenated my soul and made me very happy to be in this business and like acting again. That's what it's really done."
Brown–who also appears on the CBS drama, Limitless–acknowledged that other shows she has played a role in haven't always given her a ton to do.
"Well, if I was just doing Limitless–and they are a lovely group of people to work with–it is a 'boy' job," Brown said. "I loved my time on Fringe, but the trick was, that was originally a story about a female protagonist, and a woman who was spooky and ran a giant corporation. And it turned into a story about a father and a son ('Am I a good man?')… Very often in this business, that's what tends to happen."
"[Limitless] is a lovely place to work, but all I do is kind of nod and get people food, and say to my son, 'I love you,' and say to my husband, 'Don't fight with Brian,'" she continued. "That's what you do…it couldn't be nicer, but those boy shows, it's not like they have anything against women, they just don't know how to write women. So they go right back to the father-son [story]."
After the panel, Brown spoke with TV Insider, and reemphasized her appreciation for the team of writers on Limitless. "I hope I wasn't too hard on the boys," she said. "I didn't mean it hard; they just don't think to write for women. They don't think to write for women in that way, because it's uncomfortable: you write what interests you. It doesn't really fascinate them; they're much more fascinated in things that have to do with them."
"They're really nice people, and as I say, I hope I wasn't too hard on them, but it is what my job is," she continued. "Recently, Ron Rifkin, who plays my husband, they made him a high-powered lawyer, and I wrote my agent and said, 'Maybe I'm a brain surgeon.' But the sad thing is, that will never be true. That's the part that makes me sad: I'm not secretly a neurologist."
But on the bright side, Brown was thrilled to reunite with her former Fringe co-star Georgina Haig on a recent episode of Limitless. "Heaven. Absolute heaven," she gushed. "I adore her, absolutely adore her."
RELATED: More News Scoop From the Television Critics Association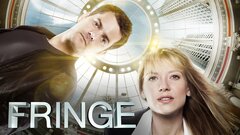 Fringe
where to stream