Alec Baldwin Applauds Sean Spicer's Sense of Humor at 2017 Emmy Awards
After winning the Outstanding Supporting Actor in a Comedy Series at the 69th Primetime Emmy Awards for portraying Donald Trump on NBC's Saturday Night Live, Alec Baldwin offered some thoughts on what it was like to see former White House Press Secretary Sean Spicer make a surprise appearance onstage.
"I think that people in the business and the average person is very grateful for him to have a sense of humor and participate. Spicer, obviously, was compelled to do certain things [in his job] that we might not have respected, we might not have admired, we might have been super critical of in order to do his job," Baldwin said. "But I've done some jobs or things that you shouldn't admire or respect me for either, so he and I have that in common."
See Also
The former White House Press Secretary was just one unexpected moment in the 69th Primetime Emmy Awards opening minutes.
For anyone hoping to see Baldwin return to SNL when the upcoming new season premieres, the news is good. "I know I will be back in the season premiere on September 30 and I'm going to be available to do a percent of those shows this year so we look forward to picking up where we left off."
In playing Trump on SNL, how does he feel the impact of his portrayal and how Americans view the President?
"I wouldn't go as far as say about importance in our society but I do think that people are overwhelmed and I think that we're in a situation now where a critical mass of people still don't accept where we are. They find it unthinkable to them," Baldwin said. "Every day that feeling is reinforced by the thoughts and words and deeds of this person. I find myself just a conduit for them."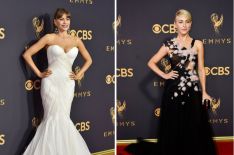 See Also
Celebrities hit the red carpet of the 69th Primetime Emmy Awards on Sunday, September 17, 2017. Who will be the best dressed? Who will be the worst dressed?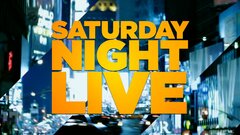 Powered by