How Facebook Is Changing the Way We Watch TV
With more than 2 billion monthly active users, Facebook is the top social media platform to keep connected with friends and family—or pass the hours watching cat videos. And since last August, the social network has been taking up even more of our spare time with the launch of Facebook Watch. Here's what you need to know:
Facebook Watch is not a streaming service. It's a platform for all types of video content of varying genres, lengths and formats—including original episodic comedies and dramas, cooking shows, fitness how-to videos and live reality shows. (Its closest cousin is YouTube Red, but without the user-uploaded content.) All you have to do is type a show name into the main Facebook search bar or go to Facebook.com/Watch.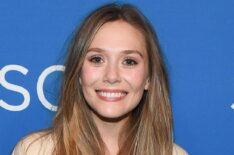 See Also
'Avengers' alum Elizabeth Olsen will top-line the streaming channel's first premium series.
No surprise, Watch is as addictive as Facebook itself, and producers and talent are taking notice. Bill Murray and his brother, Brian Doyle-Murray, star in a baseball-centered reality series called Extra Innings. Mike Rowe (Dirty Jobs) hosts Returning the Favor, on which he chooses someone from the Facebook community for a weekly reward. January's docuseries Tom vs Time, featuring the off-field life of New England Patriots quarterback Tom Brady, averaged 8.5 million views per episode.
Corin Nelson, a producer on USA's Big Star Little Star, is the executive producer of Make Up or Break Up, a Facebook Watch live reality show in which couples talk about their troubled relationship and viewers vote on whether they should stay together. She was happy to make the move to Facebook Watch after her time in cable. "It was a rare opportunity to be able to create a series on a platform that embraced the technology, interactivity and sense of community that I already enjoyed as a user," Nelson says. "Our viewers have helped shape the show because they are an intricate part of it."
Facebook Watch has also become a home for series that didn't quite fit on traditional networks, like MTV's comedy Loosely Exactly Nicole, which moved to Watch for Season 2, or reality series Hayley Ever After, starring TLC's Say Yes to the Dress wedding gown designer Hayley Paige.
Some major names have upcoming projects in the works. Survival expert Bear Grylls will take mega-fans on nature adventures in the docuseries Bear Grylls: Face the Wild (premieres March 21). Scandal's Kerry Washington is the executive producer of Five Points, an upcoming drama that will follow students in a South Side Chicago high school. Jada Pinkett Smith will soon launch a new iteration of her online talk show, Red Table Talks, costarring her daughter and mom.
The half-hour drama series Sacred Lies, based on a Grimm fairy tale about a teen who escapes a cult only to find herself locked up in juvie, is from former True Blood producer Raelle Tucker and director Scott Winant and begins filming in March. And Elizabeth Olsen will star in a 10-episode untitled dramedy executive produced by Switched at Birth creator Lizzy Weiss.
The huge variety of programming makes Facebook Watch appealing to viewers, but it's the community aspect that execs hope will keep them hooked. "Watching something is fun, but watching something with your friends and having a social experience can be even better," says Ricky Van Veen, head of global creative strategy.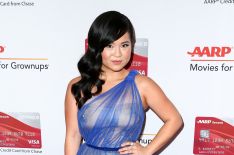 See Also
Elizabeth Olsen is an executive producer of the dark comedy.
To that end, there are plenty of tools to keep viewers socially engaged. "Follow" buttons accompany every series on the Facebook.com/Watch home page; you don't have to worry about missing an episode because you'll get a notification through your account when the next episode posts. While watching a show, a sidebar of scrolling comments will keep viewers in-tune with the opinions of fellow fans, and you can share the episode to your News Feed so others don't miss it. Show pages are also a major space for viewers to gather and discuss episodes with each other and the series' creators. Adds Van Veen, "We think that combining the water cooler and video content is something Facebook can uniquely do." Like!