'Rise' Series Premiere: Clear Voices, Full Hearts—Can't Lose
Mark Seliger/NBC
They look like typical students on a class field trip. The young cast members of NBC's new high school musical drama Rise have naturally formed two lines as they walk across the show's Brooklyn set to the canteen. They sound, however, very different from your average teenagers. One of the actors is belting out "Mama Who Bore Me" from the Tony-winning show Spring Awakening. Two others are singing "The Song of Purple Summer." Another has started tap dancing.
"These kids are so talented," says the series' adult lead, Josh Radnor (How I Met Your Mother). "I also don't think they ever stop moving." Radnor just spent the morning verbally sparring on camera with costar Rosie Perez, so he gets a pass for being exhausted. You'd almost think he was putting on a real Broadway play—which, actually, he kind of is.
Inspired by a true story, Rise stars Radnor as English teacher Lou "Mazzu" Mazzuchelli. Mr. Mazzu—stuck in a rut at his Pennsylvania high school and a total theater nerd—gets permission to lead the drama club. Problem No. 1: It's already headed by fellow teacher Tracey (Perez), who doesn't take kindly to her demotion. Problem No. 2: He wants to replace the planned production of Grease with the newer, edgier Spring Awakening, which is about teens discovering their sexuality in late-19th-century Germany. "He sees a resonance between the repression of the kids in Spring Awakening and his students," Radnor says, "even though it's set 130 years ago." Yet the song titles alone (like "The Bitch of Living" and "Totally F--ked") are enough to give an entire PTA the vapors.
The show is inspired by the nonfiction book 'Drama High.'
Problems No. 3, 4, 5, 6 and so on: All of his students have their own issues to contend with. Football captain Robbie (Damon J. Gillespie) is under pressure to focus on the team instead of starring in the play. Silk-voiced Lilette (Auli'i Cravalho) is balancing school, her job at a diner and her troubled mother (Shirley Rumierk). And that's just a sample.
"Just like Friday Night Lights was not a show about football," says creator Jason Katims (who produced FNL), "this isn't really a show about a high school musical. It's about the lives of a community."
Tracey ultimately decides to stick with Mazzu after the administration takes him on over Spring Awakening's content, threatening to shut down the show. (Plus, they don't care about the arts when there's football.) "Helping the kids is the only reason Tracey swallows her pride to help Lou," Perez says. "Her focus is turning their lives around and making them feel special. And if that means she has to swallow her pride because she got passed over by a less qualified male, she can do it."
Theater, she adds, should be just as important as sports. "Drama programs help kids develop their own voice and make them feel recognized," says Perez, who's the artistic board chair for Urban Arts Partnership, which funds arts programs in underprivileged high schools. "It helps them in their other classes. Plus, kids today are so plugged in—they go to school wearing earbuds. Just writing on a chalkboard doesn't work anymore."
Putting on a production is also fun for the adults, even though it's exhausting, especially when you're making a stage show within a TV show. "It's hard. But the musical adds this very joyful layer for a producer," Katims says. "We have to make decisions about what Lou's production of Spring Awakening looks like just as if we were putting it on in real life. At certain times you feel like, 'Oh, wait, am I producing TV or theater?'"
Rise, Series Premiere, Tuesday, March 13, 10/9c, NBC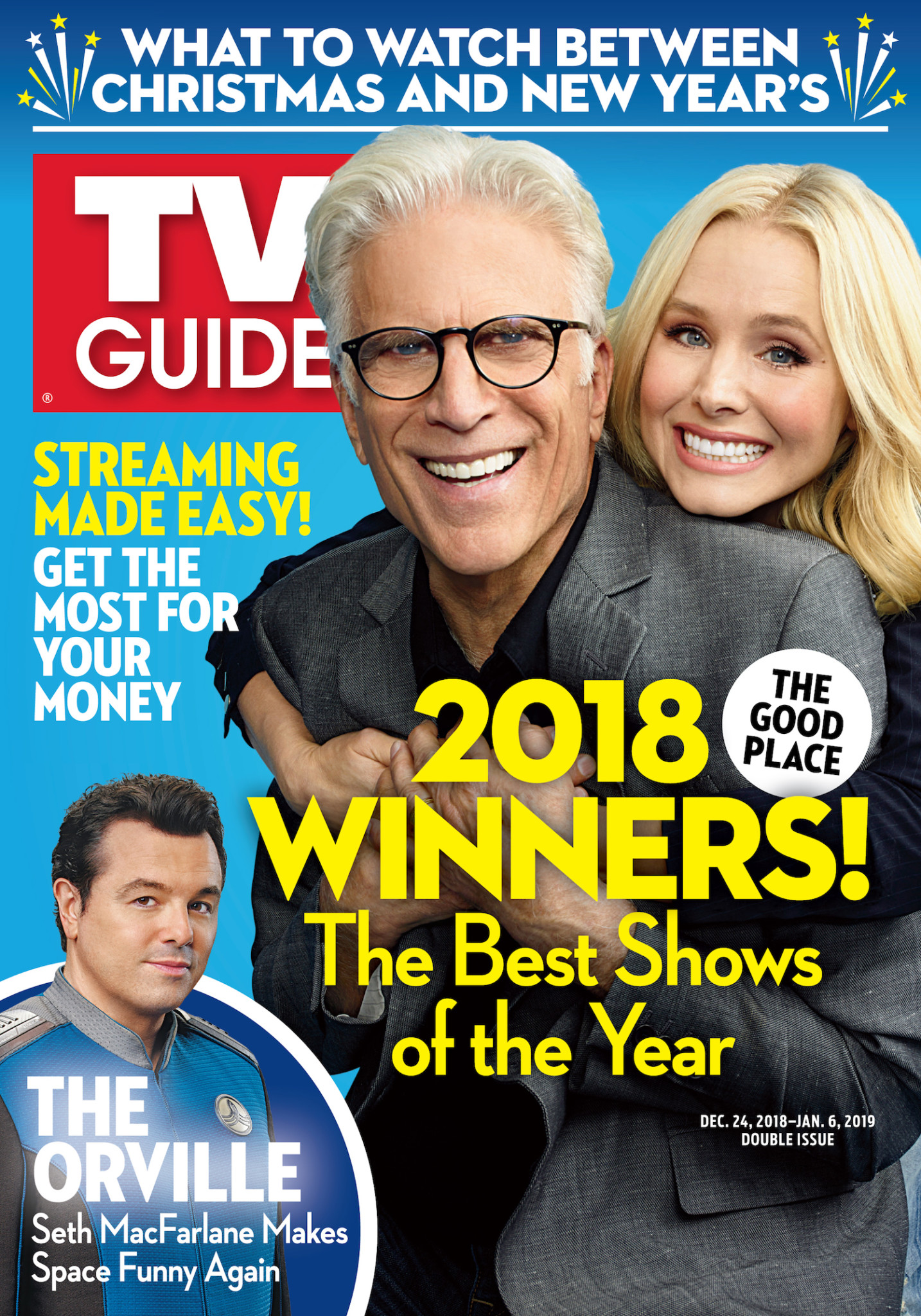 This article also appeared in the Mar. 5 - Mar. 18 issue of TV Guide Magazine.