What Did Michael Jackson Tell 'Hollywood Medium' Tyler Henry?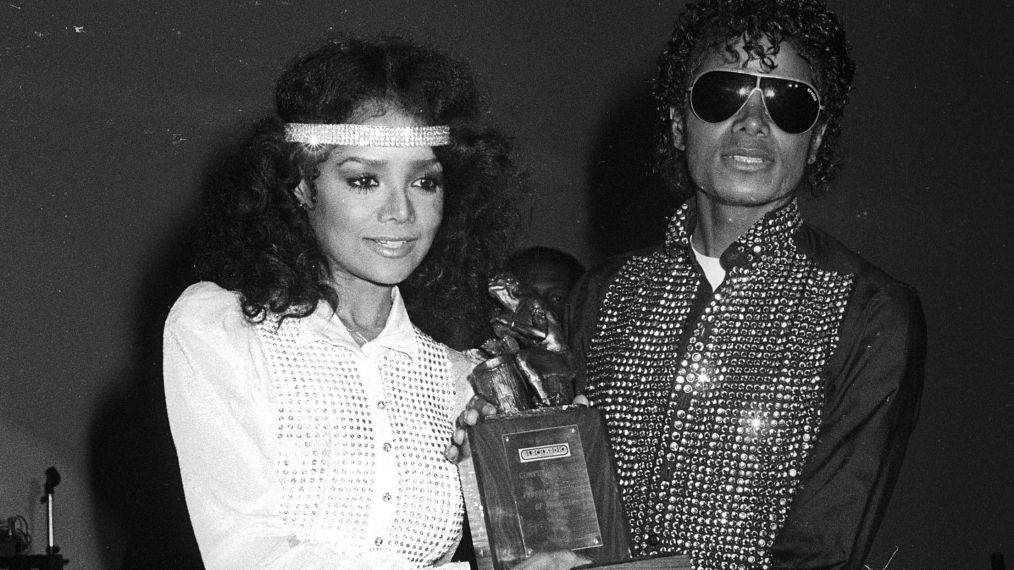 Hollywood Medium Tyler Henry has a short list of spirits he feels beyond honored to have connected with, and Michael Jackson happens to be one of them. During filming of the third season of his hit E! series, Tyler did a reading for La Toya Jackson, during which he says the King of Pop came through to him.
"When she opened the door, I was just completely floored, because I knew exactly what that meant," Tyler tells TV Insider.
One of the more charming things about the 22-year-old medium is that he has no idea who he is about to read, let alone who that individual may be related to. At times he immediately recognizes the individual answering the door, but there are plenty of times when he doesn't. This visit he knew immediately.
"The challenge as a medium is that we're talking about the most well-known superstar of the entire world, and so much about his life was public, so I was in a position where I had to really tap into the information that was private, and information that La Toya was going to know was validating," he explains.
So did it work? Was he able to connect with Michael?
"I sure did, and that was one of the weirdest things I've ever experienced, because it came across so different than I would have anticipated," Henry says.
"When we think of Michael Jackson, I think we think moon-walking and the celebrity aspect and the larger-than-life [aspects], but when he came through, he just came through nonchalantly, just like a brother would want to talk to his sister. It was the most bizarre thing, because it showed that fundamentally on the other side we're not that different, no matter what lives we lead in this realm. When we go through on the other side, it's really about relationships and it's about bonds and it's about experiences, and he really reflects that, and it was really interesting to see."
Michael Jackson died suddenly on June 25, 2009, at age 50. His death was long shrouded in mystery and blame. His physician was ultimately convicted in 2011 of involuntary manslaughter for a lethal dosage of medication. La Toya, however, still sought some answers.
"We were really able to clarify a lot of the nature of passing, of the circumstances around it or leading up to it. Apparently there was still some element of mystery around his passing that [people] were needing some clarification around, and that actually came in the reading," Henry confirms.
"As weird as it was, it just felt — more than anything — like an honor to be able to just connect her to her brother, regardless of who it was."
Henry also was able to provide some messages and validation to Michael's children.
"You'll have to see it, it was really sweet," he adds. "There were these little personalized things that came through, and there were little validations about things that were within the family, and it was sweet."
Of the over 160 readings Henry has logged in just a few seasons of his show, connecting with Michael Jackson is definitely in his Top 3. He wouldn't share who the other two were ("that's a different interview," he kidded).
Season 3 of Hollywood Medium With Tyler Henry begins Feb. 28. In the premiere episode, Tyler sits down with The Big Bang Theory's Jim Parsons; former The Hills star Kristin Cavallari, who gets an emotional reading when Tyler shares information about her brother Mike's death; and Todd and daughter Savannah Chrisley, who welcome Tyler to their Nashville home.
Along with La Toya Jackson, additional celebrities meeting with Tyler in the new season also include: Iggy Azalea, Lucy Hale, Erika Jayne, Tyler Oakley, Giuliana Rancic, Christina El Moussa, Padma Lakshmi, Taye Diggs, David and Rosanna Arquette, Arielle Kebbel, Maddie Zigler, Brooke Burke-Charvet, Chad Michael Murray, Luann De Lesseps and more.
Hollywood Medium With Tyler Henry Season 3, premieres Wednesday, Feb. 28, 9/8c on E!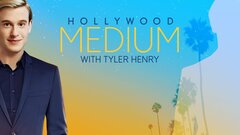 Powered by