Was Fergie's National Anthem at the NBA All-Star Game Really the Worst? (POLL)
Over the weekend, Fergie (The Four) performed the National Anthem at the NBA All-Star Game and received some of the worst backlash ever for her rendition.
While the singer got through her version of "The Star-Spangled Banner" lyrically, her vocals and slowed down verses had many scratching their heads—and speaking out on social media.
Fergie has since apologized for her take on the classic, saying, "I've always been honored and proud to perform the national anthem and last night I wanted to try something special for the NBA. I'm a risk taker artistically, but clearly this rendition didn't strike the intended tone. I love this country and honestly tried my best."
And while the songstress' performance may have sparked controversy, she isn't the first to cause a stir when it comes to the National Anthem. Scroll down below for more stars who have botched the tune, and tell us if you think Fergie's version is truly the worst.
Roseanne
The comedian is making her triumphant return to TV with the Roseanne revival, but we don't see her returning to the baseball field anytime soon. Barr's 1990 rendition of "The Star-Spangled Banner" showcased her recognizable voice in the worst light possible. Unsurprisingly, she took the booing in stride and was her usual Roseanne self when it came to criticism. She even poked fun at it after the Fergie performance on Sunday.
Who saw Fergie's national anthem performance at the NBA All Star Game? I think mine was better lowkey

— Roseanne Barr (@therealroseanne) February 19, 2018
Michael Bolton
The singer, who most recently appeared on Fresh Off the Boat, was met with major resistance over his rocky performance at the 2003 ALCS at Fenway Park. Bolton elicited boos from the audience, but maintained his composure enough to finish strong.
Christina Aguilera
The former Voice coach nailed her vocals at the 2011 Super Bowl, but she really needed a refresher on the lyrics to "The Star-Spangled Banner."
American Idol Contestant, Leandra Jackson
American Idol has had more than their fair share of bad performances, especially during the audition rounds. In Leandra Jackson's case, her rendition of the National Anthem left Simon Cowell speechless—and not in a good way.
With all of these National Anthem fails to pick from, it is almost too hard to choose. Below, cast your vote for the worst National Anthem rendition and see how your opinion compares to the crowd.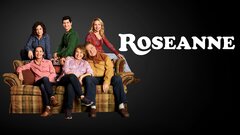 Powered by