'You're the Worst' Boss Stephen Falk Teases Season 3, Potential Third 'Sunday Funday'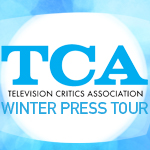 The You're the Worst writers' room is back to work, and though creator Stephen Falk acknowledged his teases were a bit "cagey," he was able to share a bit about what's in store for Gretchen (Aya Cash) and Jimmy (Chris Geere) in Season 3.
"We just finished yesterday arcing out the entire season for all four characters," Falk said during the Television Critics Association panel for the FXX series. "We have a very complex chart on the board. I don't really know if all shows do it like that, but we like to make sure we're telling one cohesive story per season."
RELATED: Why Season 2 of You're the Worst Ended With 'I Love You'
"It certainly continues from the last season; it doesn't just exist…we're going to see a continuum from Season 2," he continued. "We're trying hard not to top this season in terms of some issue we're dealing with. It's a very seductive idea, but I feel like it would feel like we're trying too hard…we're just continuing with the fallout of last season and moving the season forward."
MORE FROM TCA: FX Pondering the Future of Louie
As of now, Season 3 will pick up right where the Season 2 finale left off. "I think time jumps are useful for certain shows, but it feels like a later season thing," Falk said. "We thought it would be interesting to start with [Jimmy and Gretchen saying] 'I love you' [in the last scene of the finale] and see what happens when they walk back in the house. [But] I can't guarantee if it'll play out."
And there might be a third "Sunday Funday" in store: "Tentatively yes," Falk said. (He previously told TV Insider that he had an idea come to him in a dream, and it stuck with him.)
You're the Worst returns to FXX in 2016.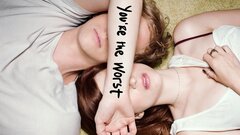 Powered by