FX and Louis C.K. Ponder the Future of 'Louie': Is It Over, Or Will It Continue In Perpetuity?
UPDATED (with quotes from Louis C.K.): Louie may be over… or it may last forever.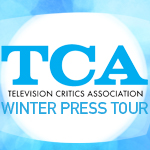 The future of Louis C.K.'s critically acclaimed comedy is still up in the air, FX Networks CEO John Landgraf told reporters Saturday at the Television Critics Association press tour.
Landgraf said he and C.K. have regular conversations about the future of the show, and as of now, the writer/comedian is still focused on other things, including executive producing four series: The upcoming FX comedies Baskets (starring Zach Galifianakis) and Better Things (starring Pamela Adlon), the Amazon show One Mississippi and a new animated show for FX (with Albert Brooks) as well.
RELATED: FX Orders Tracy Morgan Comedy Pilot
In addition to his TV duties, C.K. is hitting the road with a new comedy routine.
"He told me recently he pulled out all of his unexecuted notes from previous seasons, and spent some time thinking about it," Landgraf said. "He decided at the moment its not the right time for him to do it."
RELATED: Premiere Date Set for The Americans Season 4
C.K., at the press tour to promote Baskets, said that Louie is "out of my head right now. If I get a boner for doing it–it may be once we're past production on Pamela's show and this summer there's a clearing–I'll think about it then."
The comedian said he also felt the need to give viewers a breather. "Louie was going by really fast, it felt like," he said. "It did occur to me to let people go back and watch it and let it soak in for a while. I did seven standup specials in seven years and five seasons of TV. That's a lot of me. It did feel like good farming to let the soil have a couple of winters to freeze and thaw. It will be better for me creatively. I also don't want people to get sick of me."
And he addressed his current workload: "I learned from doing my show how to compartmentalize my brain. To be able to put things completely aside when you're not thinking of them. I love having too much to do."
Is there a chance Louie is already over? "He hasn't promised me further seasons," Landgraf said. "I have no commitment from him. We still talk about making more seasons of Louie with some regularity… We also had a conversation, maybe this is a show you'll do periodically for the rest of your life. It could be one of those odd TV shows that has 15 seasons over 40 years. I don't know what it might be."
C.K. was open to the idea. "Like a 27 Up or whatever [those movies are called], sure. I just leave it open in my head. I want it to begin with I really want to do it. When you start with the premise that 'I have another season to write,' that's not a great source. To me, now that there is no show essentially, if I have an idea that's burning and feels right for that, then it will start from the idea. I don't know when that will happen. It may not. It was such a great job, I'm likely to try it again at some point."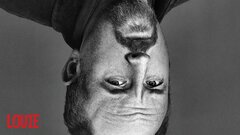 Louie
where to stream
Powered by