FX Orders Tracy Morgan Comedy Pilot, Written by 'Key & Peele's Jordan Peele
Tracy Morgan is ready to move forward with a comedy for FX Networks.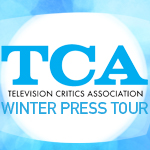 FX has sealed a deal for Morgan to star in a show he will develop with Jordan Peele (Key & Peele) and John Carcieri (Eastbound & Down), both of whom will write the show. Morgan will play a career criminal who hopes to integrate modern society after being locked up in prison for 15 years.
RELATED: FX Ponders the Future of Louie
The half-hour pilot will start production this summer and come from FX Productions. Besides Morgan, Peele and Carcieri, Eric Tannenbaum and Joel Zadak will also executive produce.
FX originally ordered a straight-to-series comedy starring Morgan in April 2014, from the It's Always Sunny in Philadelphia team of Rob McElhenney, Charlie Day and Glenn Howerton, for FXX.
But then Morgan was the victim of a terrible car accident in June 2014, which claimed the life of his friend James McNair.
RELATED: Tracy Morgan on His 'Overwhelming' Emmy Moment
Morgan went through an intense recovery, but returned to the public eye in late 2015, even hosting an episode of Saturday Night Live. He is touring the country with the standup show Picking Up the Pieces, and just filmed Fist Fight with Day and Ice Cube. He is also signed up to play Redd Foxx in the Richard Pryor biopic Richard Pryor: Is It Something I Said?
"What an unbeatable combination–Tracy Morgan and Jordan Peele—two exceptional comics joining forces with a great team of writers and producers to create and produce this pilot for FX Networks," said FX Networks original programming president Nick Grad. "We've been committed to Tracy from the start."