'Bachelor' Contestant Bekah M. Reveals Why Her Mom Reported Her Missing (VIDEO)
You might think you've seen everything on ABC's Bachelor franchise—from cheating drama to racist contestants—but nothing surprised audiences more than finding out Season 22 frontrunner, Bekah M., was on a missing persons list.
Even though she's no longer competing for a rose or ring from Arie Luyendyk Jr., she's still making headlines. On Monday night, the 22-year-old appeared on Jimmy Kimmel Live! after she was eliminated from the reality TV show and talked about how she's holding up post-breakup and why her mother contacted the police and reported her missing.
"I'm hanging in there. It was shocking for me as well, I'm picking up the pieces as I go along," she told Kimmel via video conference.
The Los Angeles-based nanny didn't appear too bothered and admitted she's wanted to be on The Bachelor for years and hoped when she auditioned that this season's single man would be Bachelorette runner-up and heartthrob Peter Kraus (sigh, us too).
See Also
Arie gets ready for hometown visits.
This season, her young age was used as a controversial story line which made Arie question if he could seriously be with someone 14 years his junior. Little did he know, his love interest was involved in legitimate news outside the Bachelor bubble.
In early February was it revealed Bekah was recently removed from a missing persons list in Humboldt County, Calif., after a fan recognized her from the show.
Thought missing, Humboldt woman spotted on 'The Bachelor' https://t.co/yT5THQ13bC pic.twitter.com/ShFMtNw2fr

— SFGate (@SFGate) February 2, 2018
Her mother had called the police after she hadn't heard from her daughter for several days.
"First of all, a lot of people thought I lied to my mother, saying that I was on a farm when I was actually on The Bachelor, but no, I had already been eliminated from the show," she said to Kimmel. "I just decided to go to the mountains with my friends for a couple weeks and I was there for six or seven days without phone service which I thought I was going to have phone service and I told my mother that I would."
And by mountains, she means marijuana farm.
"I just had this weird feeling like on the sixth or seventh day, I need to go home now." she explained. "So I got in my car, drove to where I had service, called my parents and then come to find out only 12 hours before my mother had called the Humboldt Sheriff's Department saying that I was missing."
MOM. how many times do I have to tell you I don't get cell service on The Bachelor?? https://t.co/iYnxQCIZBt

— bekah martinez ♡ (@whats_ur_sign_) February 2, 2018
So, it was all a simple miscommunication? We're still confused.
Watch the interview below:
The Bachelor, Mondays, 8/7c, ABC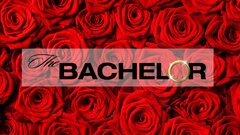 Powered by