The 'Hot Bench' Judges Tells Us Why the Court Show Is Still on Fire
The verdict is in: Hot Bench is on fire! Now in its fourth season, the syndicated surprise hit, created by court show queen Judy Sheindlin, continues to rule the daytime ratings, pulling in an average of 3.3 million viewers.
Here, we asked its presiding troika of judges—from left: Tanya Acker, Patricia DiMango and Michael Corriero—to make a case for why fans can't get enough.
Exhibit A: Viewers Get to Go Behind the Curtain
The program's format—in each episode, the panel hears testimony from litigants, then retires for a joint deliberation—offers access to a world usually off-limits. "People are very interested in things they're not supposed to be privy to, and for the most part, no one is privy to a judge's thought process," DiMango says. "Here we're permitting them to come into chambers. That doesn't happen!"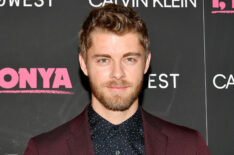 See Also
Plus, 'Whiskey Cavalier,' 'The Righteous Gemstones,' and more pilot news.
Exhibit B: The Judges Don't Always See Eye-to-Eye
Two out of three judges must be in agreement for a decision to be rendered, which can lead to debate. "We have different perspectives, and the law is open to interpretation—we're not disagreeing to be disagreeable," Acker explains. Still, even when opinions clash, the colleagues treat each other with respect. "We owe it to our audience, and our profession, to comport ourselves that way," says Acker. "It's nice to show that it's possible to passionately disagree, take a deep breath and then go back to working together."
Exhibit C: The Courtroom is Full of Characters
The litigants coming before the bench have small-claims suits—but in their minds, the matters loom large. (On Monday's episode, a Lyft driver goes after a passenger who gave her a negative review.) "Often, it's not about the $50 or $500 they're suing for—it's about who has the moral high ground," Corriero says. "They want us to help them feel vindicated. Sometimes it's very hard to fill that gap in their hearts, because we're bound by legal principles!"
Hot Bench, Syndicated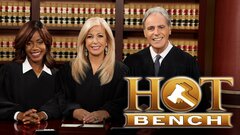 Powered by