So You Think You Can Dance Season 13: Is a Renewal in the Works?
Adam Rose/FOX
JUDGES: SO YOU THINK YOU CAN DANCE: L-R: Resident judges Nigel Lythgoe, Paula Abdul and Jason Derulo on SO YOU THINK YOU CAN DANCE airing Monday, July 13 (8:00-10:00 PM ET live/PT tape-delayed) on FOX. ©2015 FOX Broadcasting Co. Cr: Adam Rose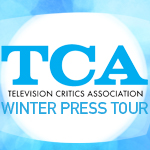 So You Think You Dance has not been officially renewed, but Fox boss Dana Walden shared that they were hoping to have good news very soon.
"We hope [it'll return]," she said during the network's Television Critics Association panel. "We're not finished in our conversations with the producers. We love the show, and hope and anticipate it will be coming back."
If the show does return, there will be a few tweaks. "I think we would see some changes," Walden said to reporters after the panel. "How significant you perceive them to be is up to you. It won't fundamentally change the show."
And the late renewal shouldn't cause any delay in the show airing this summer. "We've been in conversations with the producers ...we've expressed enough enthusiasm and have moved forward enough that nothing is behind [schedule]," Walden said. "We're hoping to announce [the renewal] soon, we just have a few details to close up."