QUIZ: Can You Name the Winner of Each 'America's Next Top Model' Cycle?
America's Next Top Model is now in the midst of Cycle 24—where does the time go?!—and our favorite smizing host, Tyra Banks, is truly back in top form as host of the VH1 reboot.
The return of our fiercely flaw-some leader has had us feeling nostalgic for the early years of ANTM. So there's no better time to reminisce over our previous cycle winners. Can you name all of the winners? Take the quiz below!
Wanna be on top?
America's Next Top Model, Tuesdays, 8/7c, VH1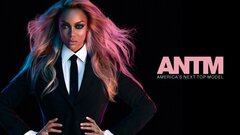 Powered by