'Good Doctor,' Finales ('9JKL,' 'Better Late Than Never'), Winnie Mandela on 'Independent Lens'
A selective critical checklist of notable Monday TV:
The Good Doctor (10/9c, ABC): The learning curve for autistic Dr. Shaun Murphy (Freddie Highmore) becomes even more challenging when he learns that a young cancer patient who identifies as female is biologically male. As Shaun tries to figure out how to cope with this patient's needs, dealing with the family could be an even greater obstacle.
See Also
It's the breakout hit of the new season.
On the night's other medical drama, Fox's aggravatingly uneven The Resident (9/8c), yet more hospital calamity when a screw-up in TV's most dangerous ER leads hotshot Dr. Conrad (Matt Czuchry) to give a death notification to the wrong family. Oops! That would be enough to give Grey's Anatomy's Bailey another heart attack.
Finales: CBS's 9JKL (9:30/8:30s) shuts the adjoining doors to its freshman season when Josh's (Mark Feuerstein) ex-wife (Brooke Lyons) stirring up family conflict with a tell-all book. … NBC says goodbye for now to the game show The Wall (8/7c), with a father-daughter team praying those bouncing balls don't wipe out their pay day. The network's comedic reality travelogue Better Late Than Never (9/8c) closes its second season with the gang of golden guys bonding over a Sahara Desert campfire and a lunch in Marrakesh before a final dinner during which they look bac on all of their global adventures.
Winnie (10/9c, PBS, check local listings at pbs.org): Independent Lens profiles the controversial South African freedom fighter Winnie Madikizela-Mandela in a film by Pascale Lamche, including first-person insights from the former wife of the revered South African president as well as her daughter Zindzi and interviews with her allies and enemies.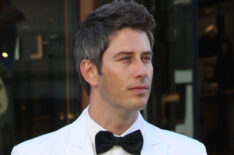 See Also
The show feels different in light of this watershed moment.
Inside Monday TV: Acorn TV's latest guilty pleasure, Girlfriends, continues with weekly episodes. In the second installment, Sue (Miranda Richardson) is in for a real surprise at her birthday party, the number of which is not up for discussion. … Acorn also begins streaming the second season of the charming medical dramedy The Heart Guy, with two episodes per week. … ABC's The Bachelor (8/7c) invades Paris, which deserves better, as Arie and the Top 10 bachelorettes descend on the City of Lights. This getaway includes the notorious two-on-one date. … The great character actor Bill Cobbs guests on CBS's Superior Donuts (9/8c) as a former player in baseball's Negro League, sharing his story to patrons during Black History Month. … With the Super Bowl now in the rear-view mirror, NBC shifts focus to the upcoming games in South Korea with a look ahead to The Best of U.S.—The 2018 Winter Olympics (10/9c).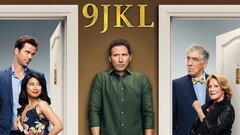 9JKL
where to stream