'iZombie' Season 4: Zombie Ravi, 'New Seattle,' and Liv's Mystery Man (VIDEO)
"This new world is going to take some getting used to."
Ravi (Rahul Kohli) sums up the new season of iZombie perfectly, as we see Liv (Rose McIver) and her merry band of misfits navigate "New Seattle"—in the wake of "Discovery Day" in the Season 3 finale—in the first Season 4 preview.
The newly-dropped "Beast Mode" trailer gives fans a tease at what the aftermath of zombies going public might look like—and it's pretty out of this world. From gangs to mass-produced brains, the crew has a lot to deal with.
And that includes Ravi who, as we see in the clip, is now a full-fledged zombie after Liv scratched him in last season's cliffhanger. While he's preoccupied with his new identity, others seem to be enjoying themselves with new make out partners…
Watch the first sneak peek of the season below:
What do you think of the Season 4 trailer? Sound off in the comments.
iZombie, Season 4 Premiere, Monday, Feb. 26, The CW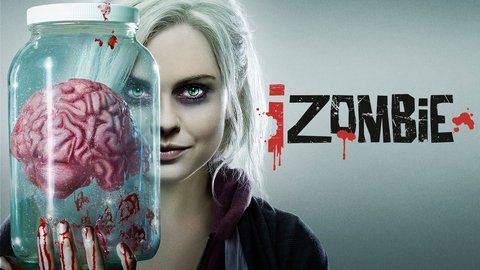 iZombie
where to stream
Powered by