Vince McMahon Relaunching the XFL—Why the Football League Could Work This Time
It appears Vince McMahon is once again ready for some football. But are people ready for his brand of football this time?
All signs point to the WWE chairman reviving his XFL, a football league offered as an alternative to the NFL that was founded in 1999 and fizzled after one season in 2001. This comes off word of an announcement McMahon and his Alpha Entertainment are set to make on Thursday at 3pm ET, during which he is expected to make official his second attempt at the football league, which reports say isn't expected to make its debut until 2020.
The pieces have slowly been put in place over the past few months, with McMahon forming Alpha Entertainment and securing XFL trademarks. Freelance journalist Brad Shepard created a social media firestorm in December when he tweeted that McMahon would bring back the XFL and may announce it on Jan. 25, which appears to have come to fruition.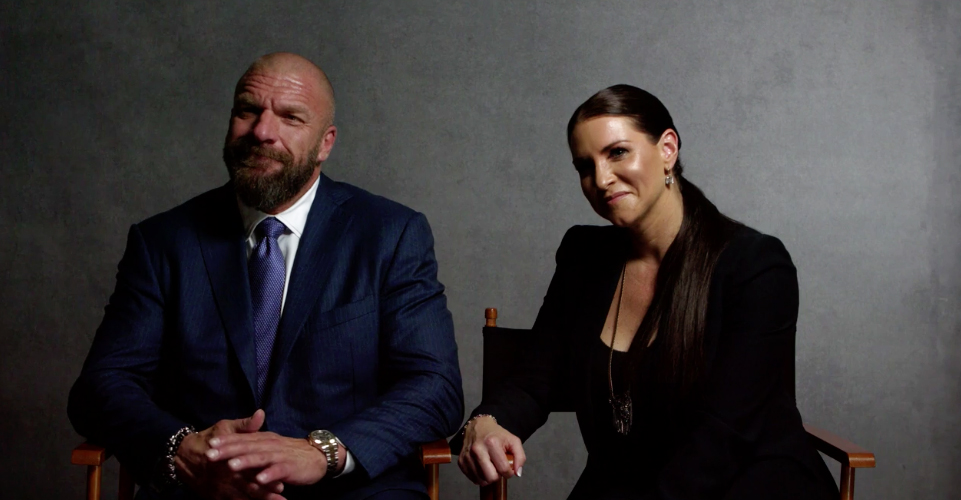 See Also
The wrestling supercouple sat down with us to recall the matches, opponents and fans that have kept the Monday night fights alive for 25 years.
These developments come almost a year after ESPN put the XFL back in the conversation by featuring it in the 30 for 30 documentary series. The film showcased what the original incarnation of the XFL did right, and what it did wrong—mistakes that can be learned from so history doesn't repeat itself.
Here's a look back at how the XFL faltered the first time, and a look ahead at what it could do to make things work now.
Why The XFL Failed
Trying to Make It WWE
McMahon was treating the XFL like an offshoot of WWE, only with football. WWE Raw and other programming at the time featured scantily clad women parading around for a predominantly male audience, to much success. They tried to infuse that type of sexuality and racy story-telling on the football field. Football players like "He Hate Me" were portrayed as characters. The sexism, sense of violence and overall controversial broadcasts backfired in this case, with sponsors backing off and the league losing an opportunity to attract a broader audience of families. Since then, WWE has gone PG, reaping the benefits.
Bad Football
In any business, you can put all the bells, whistles and gimmicks out there, but the fact is, if you don't deliver on the meat of what you're selling, nobody is going to buy. The same can be said of the XFL, as the games were simply not competitive. After starting out hot in the ratings, viewers tuned out, with the players coming off as amateurish. If XFL wants to succeed, it's going to come down to recruiting good coaches and free agent players. Tim Tebow, Colin Kaepernick, what's up?
Too Soon
There was some bad luck sprinkled in the XFL's first version. The league was snake-bitten with power outages and other production snafus. At the same time, many of these setbacks could have been avoided, had they had more time. Quite frankly, with McMahon and NBC having put $100 million into a football league, there needed to have been infrastructure in place. Starting something of this magnitude with so many moving parts needs more than what the timetable they allotted themselves afforded. The XFL was rushed onto television.
See Also
McMahon launched the short-lived, WWE-influenced league with NBC Sports' Dick Ebersol.
Why The XFL May Work This Time
Learning From the Past
McMahon didn't become a billionaire by accident. After losing to competitor WCW, he changed course. Not only did he defeat his competition, but he bought them in 2001. CBS Sports reports that while the once-controversial football league would return, the first kickoff of the XFL isn't expected to happen until 2020. That alone shows that there is a long-term plan plotted out, rather than rushing it to television as happened the first time.
Changing Landscape of the NFL
It's no secret that the NFL has endured its share of setbacks recentl. There have been ratings declines, lack of faith in league president Roger Goodell, national anthem protests and officials coming under fire by making bad calls. It all equates to a perfect storm of timing for McMahon was looking to swoop in with another football investment to give the NFL some competition.
Innovation
When it comes to media and event presentation, nobody does it better than WWE. In fact, the NFL uses a few concepts that the XFL innovated during its short run. This includes microphones on players and "sky cam" cameras, all geared toward putting viewers into the game like never before. If the XFL can embrace new technology, utilize social media and leverage itself with the same savvy as a WWE, they have a chance.
So here we are in 2020: We may be getting the XFL back and The Rock or Oprah could run for president. What a world.