ESPN's '30 for 30′ Recalls Vince McMahon's WWE-Influenced Football League in 'This Was the XFL'
What do you get when you combine the pageantry and larger-than-life presentation of WWE with football?
The answer to that question came at the dawn of the new millennium when sports entertainment juggernaut Chairman Vince McMahon launched the XFL with then-president of NBC Sports, Dick Ebersol (Ebersol's son Charlie directs this 30 for 30 film).
This was the XFL, and you will find out everything you need to know on @ESPN's @30for30 when it premieres TOMORROW NIGHT at 9/8c! #XFL pic.twitter.com/zZWdMGy2VO

— WWE (@WWE) February 1, 2017
The inaugural—and only—season of the league ran in 2001, and featured eight teams in two divisions. From the fireworks to the scantily clad cheerleaders to the character-driven personalities, the elements of the attitudinal WWE was evident. Around 14 million viewers tuned in to the first game on NBC, but those numbers didn't last.
The novelty quickly wore off, and XFL players like "He Hate Me" faded into obscurity…or so we thought. Even though 16 years have passed, the XFL is still talked about for its over-the-top, in-your-face approach to the gridiron. The legacy and story of the league is told by those who lived it in This Was the XFL, ESPN Films' latest 30 for 30 documentary, premiering Thursday.
It's not the first time the network has done a piece on a WWE-related project, with E:60 exploring the company's emerging talent and developmental brand, NXT, in Behind the Curtain. Another 30 for 30, set to air later this year, will spotlight the legendary career of "Nature Boy" Ric Flair.
I think if ESPN is going to delve into the history of the XFL, then it's only natural the producers look to do another on the World Bodybuilding Federation (WBF), a defunct organization founded by McMahon in the early 1990s. Who will ever forget those ICOPRO (Integrated Conditioning Program) commercials starring the likes of Lex Luger?
30 for 30: This Was the XFL, Feb. 2, 9/8c, ESPN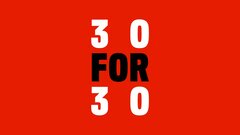 Powered by