'RAW 25': WWE's Stephanie McMahon and Triple H Look Back on a Quarter-Century of Wrestling Gone Wild (VIDEO)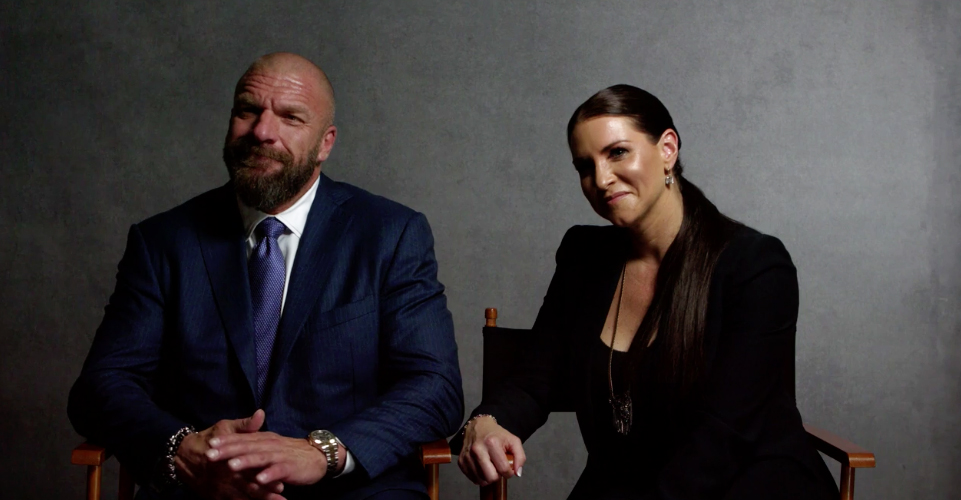 …and in this corner, TV's longest-running weekly episodic series, WWE Monday Night RAW, steps into the ring to celebrate its 25th anniversary!
Marking a quarter-century of body slams and bigger-than-life personas (and pecs), RAW is hauling out the big guns for Monday's live, three-hour bash. This thing is so epic, the event is taking over both New York's Manhattan Center and Barclays Center, so there's enough room for appearances by WWE legends like Shawn Michaels, The Undertaker, "Stone Cold" Steve Austin and John Cena, as well as showdowns between current wrestlers looking for a spot in the upcoming Royal Rumble.
We recently sat down with WWE Chief Brand Officer Stephanie McMahon and hubby Paul "Triple H" Levesque, the organization's Executive Vice President of Talent, Live Events and Creative, to talk about the WWE legacy, their favorite moments and matches, and how this sports-entertainment phenomenon has grown from something folks rolled their eyes about into a brand that has millions pumping their fists on a weekly basis since its premiere on Jan. 11, 1993.
And let us tell you this: These are no dumb jocks, nor are they entertainment-industry jokes. Levesque and McMahon know what they're doing, and they do it so well, WWE has been named one of the Top 10 most valuable global sports brands by Forbes. And their audience demographic is as multi-cultural as it is multi-generational. In fact, some networks might want to steal a few moves from this tag team.
RAW 25, Monday, Jan. 22, 8/7c Live, USA Network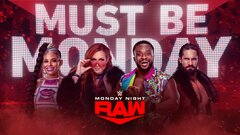 WWE Raw
where to stream
Powered by