'Teletubbies' Tinky Winky Actor Tragically Dies at 52
Simon Shelton Barnes, the Teletubbies actor who played the purple Tinky Winky, died at the age of 52 years old last week.
It was later revealed that Barnes' cause of death was hypothermia, after he collapsed on a street in the Mann Island area of Liverpool and "froze to death." The sad news broke on Tuesday and members of his family took to social media to pay tribute.
Barnes' niece, Emily Atack, posted a tribute on Instagram. She wrote: "My wonderful uncle Simon Barnes has been taken away from us all so suddenly. The kindest and most talented man you could ever wish to meet. Loved by all who knew him and will be forever."
His daughter, Lydia Barnes, wrote: "I love you so much dad. Always have, always will. The most beautiful man in the world. Forever in my heart." While his son, Henry said, "I lost my lovely dad on Wednesday, he was the kindest and most gentle man I knew and I love him more than anything. I always used to be embarrassed as a child that he was a dancer and an actor but now I couldn't be more proud. He is in a better place now and I know he wouldn't want me to be sad, so I'm going to live my life the way he would want me to."
The Merseyside Police in the UK confirmed, "There are no suspicious circumstances, so anything else around this tragedy we are referring to the coroners." There no details yet about a funeral.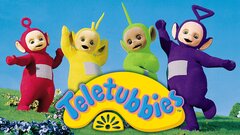 Powered by