Will Meredith Find Love After Derek? Ellen Pompeo on Her 'Grey's Anatomy' Future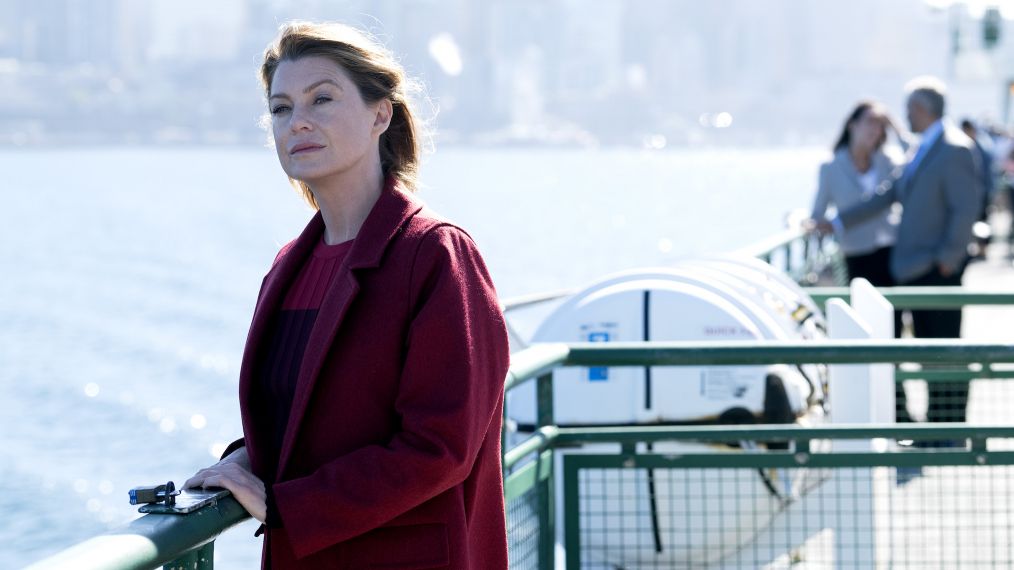 After 14 years as the titular Meredith Grey on Grey's Anatomy, Ellen Pompeo is more determined than ever to make the hit medical series the best it can be.
Pompeo recently opened up to TV Insider about how her character's evolved over the seasons, and if Meredith will ever find love again after the loss of Derek Shepherd (Patrick Dempsey).
Plus, find out when she'll be ready to take her medical diploma off the wall. Not to fear: The highest paid actress on a TV drama just signed up for another two seasons.
See Also
Despite losing leading man Patrick Dempsey, the show has endured because of 'super-loyal fans.'
How would you describe Meredith Grey's journey?
Ellen Pompeo: Her journey is one of strength. She's lost so many people in her life, yet she uses all that pain to give her strength to keep going. We try to send the right message to kids, who may need encouragement and stamina themselves.
How important is it for you that she is a strong woman?
When I first started in the business, I was getting a bunch of feature scripts. It was always to be the girlfriend, the girlfriend, the girlfriend. It wasn't even the wife! And all of them seemed so uninteresting to me. And by the way, great directors, great movies, great scripts, but the parts had nothing for me to do.
What initially drew me to the Grey's role was that this was a character who, from the beginning had something to do. She was a doctor and the story was about her. Grey's Anatomy put a woman front and center taking care of things long before it was fashionable to do so. Creator Shonda [Rhimes] was kind of ahead of the curve on that.
Meredith is currently at the top of her profession and functioning quite well without a man in her life. Are you happy with that?
We want to make sure that we tell that story that Meredith doesn't need a man to complete her; that if you don't have a spouse you're not missing something. When people say to me, "Oh you have it all. You have a family, and you have a husband, and you have kids, and you have this great job." And yes, that may be true, but I think having it all is defined differently for different people.
In truth, having it all is what you define as feeling fulfilled and happy. Certainly a partner is a great to share your life with, but that can't be Meredith's whole purpose… to fill that spot that Derek Shepherd left. I think her goal more is to be as good or better a surgeon than her mother was—but also to be a better person.
Your producer Krista Vernoff hinted that there could be another love interest for Meredith at some point, perhaps this season.
I know Krista's pushing for it. For me, it's about finding the right person and then writing the story, rather than writing the story and then having to hurry up and find the guy. It's like Sex and the City—after Mr. Big left, Carrie had another love interest, but it wasn't him. I don't think we're going to get anybody that I have more chemistry with than Patrick Dempsey. If what we do won't be as good, why should we do it? But—you can always be surprised.
Do you prefer the dark and twisty Meredith Grey or the Meredith that's lighter and happier?
I didn't love the [dark] writing on the show in the past couple of years, but I loved the dark and twisty when Sandra Oh was on the show. Any scene I got to do with Sandra Oh [as Cristina Yang] was an absolute joy. When you do a show for this long, you have plenty of seasons that you just can't get through, and then other seasons are lighter and happier.
Did you consider leaving during those seasons?
I can't personally say, "Oh, I'm gonna walk away because I don't like what the character is doing right now." It's like with a friendship or marriage. You can't just walk away cause it gets a little tough. I'll just say, "Let's take the character in a different direction." I've have plenty of ups and downs on this journey that is Grey's. Plenty.
See Also
Plus, details on Shonda's future at ABC now that she's signed with Netflix.
You've started directing, following a number of your co-stars, including Chandra Wilson and Kevin McKidd. How do you like it?
I never had an interest in directing before because it consumes so much of your time, and I spend so much on the set already. But to be honest, I have this ego attached to this show, where, because the show is still so successful, I really want it to be good. I want everything to be better all the time… which is why I'm interested in producing, and why I'm good at producing. I have a passion to try to make television better.
Directing is pretty natural to me because I have a very strong vision of the show, which may be different from other people's. I know these characters, and I know what I want to see. So directing is a way for me to get to show the fans my version of Grey's Anatomy.
Has your investment in the show changed at all since Shonda started working with Netflix?
I have much more ownership over the show now that Shonda's sort of stepped away and gone to Netflix. The show is certainly hers, and always will be hers. I have a tremendous loyalty to her… it's very important to me that the quality of this show stay as good as it possibly can while we're on the air.
But yes, I have a much bigger ownership in the show now than I ever have because she's sort of handed it to us to babysit while she goes off and does other things. It's kept me very invested in the show, and it's the best master class there is in producing television. It's a wonderful training ground for the shows I'll produce in the future.
Everyone I've talked to from the show hopes you'll stay a couple more years so Grey's can beat the ER 15-season record as longest-running medical series.
[Laughs] I'm not competitive in that sense. I don't want to make any grand sweeping announcements about when the show will end, but certainly, there's kind of an end date in mind.
So it seems that you'll make it through those two more seasons.
I think we'll be doing that.
How do you envision Meredith in the Grey's finale? I can see her going to Switzerland to work with the UN and reunite with "her person," Cristina.
It's very interesting. It's like how do you end Grey's Anatomy? It's a huge thing, like ending The Sopranos. All I can say now is that I know that Shonda Rhimes will be the one who decides how it ends. We'll decide together when.
Grey's Anatomy, Thursdays, 8/7c, ABC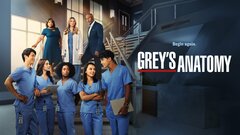 Powered by