Happy 96th Birthday, Betty White! 10 of Her Most Outrageous Quotes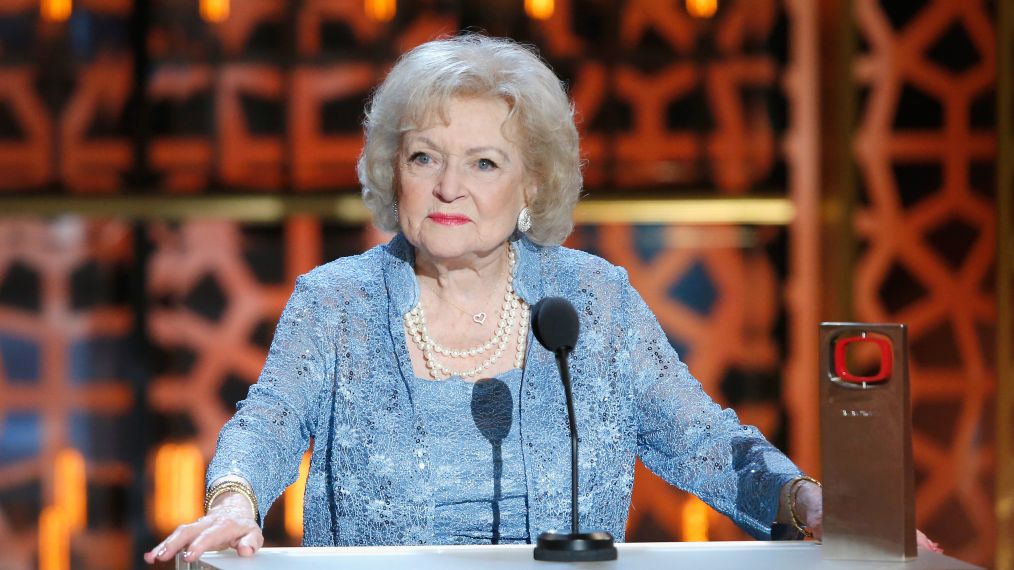 The iconic Betty White turns 96 on January 17 and her life and career is nothing short of epic. The actress, who continues to conquer both TV and film, has always had a quick wit and killer timing. No wonder she has a whopping six Emmys!
On this special day, we celebrate White and her 70-plus years in this industry—practically unheard of!—with some of her most outrageous quotes:
1. "Why do people say 'grow some balls'? Balls are weak and sensitive. If you wanna be tough, grow a vagina. Those things can take a pounding.' —From her book, If You Ask Me (And Of Course You Won't)
2. "I'm a health nut. My favorite food is hot dogs with French fries. And my exercise: I have a two-story house and a very bad memory, so I'm up and down those stairs." —During a New York Times Talk
3. "Best thing about being in your 90s is you're spoiled rotten. Everybody spoils you like mad and they treat you with such respect because you're old." — To People
4. "If the guy's a cutie, you've got to tap that booty." — on Hot in Cleveland
5. "Vodka is kind of my hobby," on The Late Show with David Letterman
6. "I married my first husband because we wanted to sleep together. It lasted six months and we were in bed for six months." — To AARP Magazine
7. "People say, 'But Betty, Facebook is a great way to connect with old friends.' Well, at my age, if I want to connect with old friends I need a Ouija board." — During her opening monologue for Saturday Night Live
8. "Retirement is not in my vocabulary. They aren't going to get rid of me that way."
9. "Get at least 8 hours of beauty sleep. Nine if you're ugly."
10. "My mother always used to say, 'The older you get, the better you get. Unless you're a banana.'"