'This Is Us' Midseason Premiere: Kevin Derails the Pearson Peace Train (RECAP)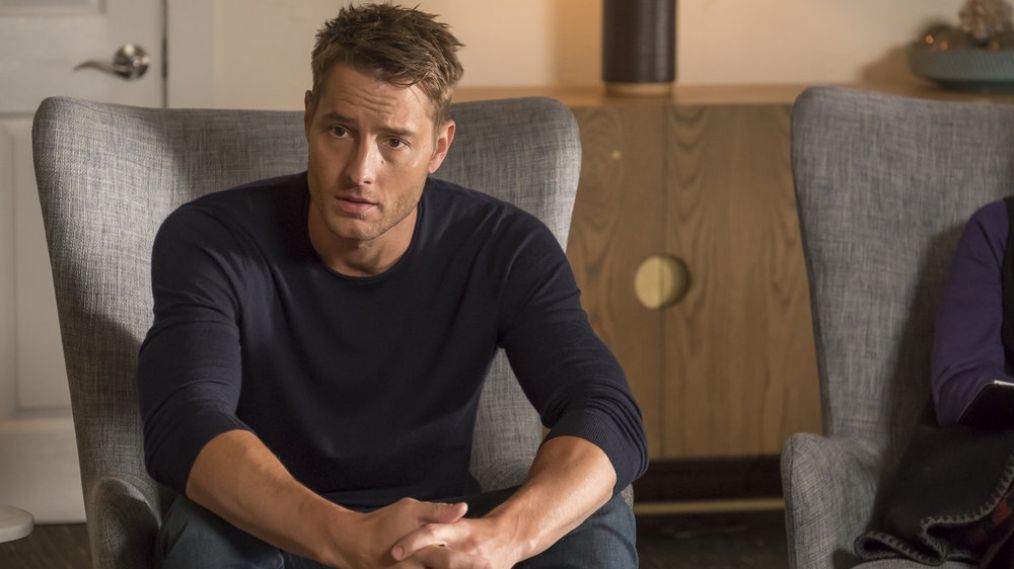 [Spoiler Alert: This recap contains spoilers from "The Fifth Wheel," the This Is Us Season 2 midseason premiere.]
In true This Is Us fashion, the Pearsons left viewers off with a huge cliffhanger at the end of the midseason finale. If anyone needs a refresher, Kevin (Justin Hartley) was arrested for driving under the influence, but his niece's presence only heightened the drama of it all when she was discovered to be hiding in the backseat. Cue the midseason premiere, where the whole Pearson gang comes together to help Kevin with his healing process at rehab.
Everyone approaches the delicate situation with their own take. For Kate (Chrissy Metz), she feels responsible for not noticing this sudden turn in Kevin's life after being wrapped up in her miscarriage ordeal. Randall (Sterling K. Brown), on the other hand, must rein in his own anger to try and convince Beth (Susan Kelechi Watson) to join him in the quest to heal his brother.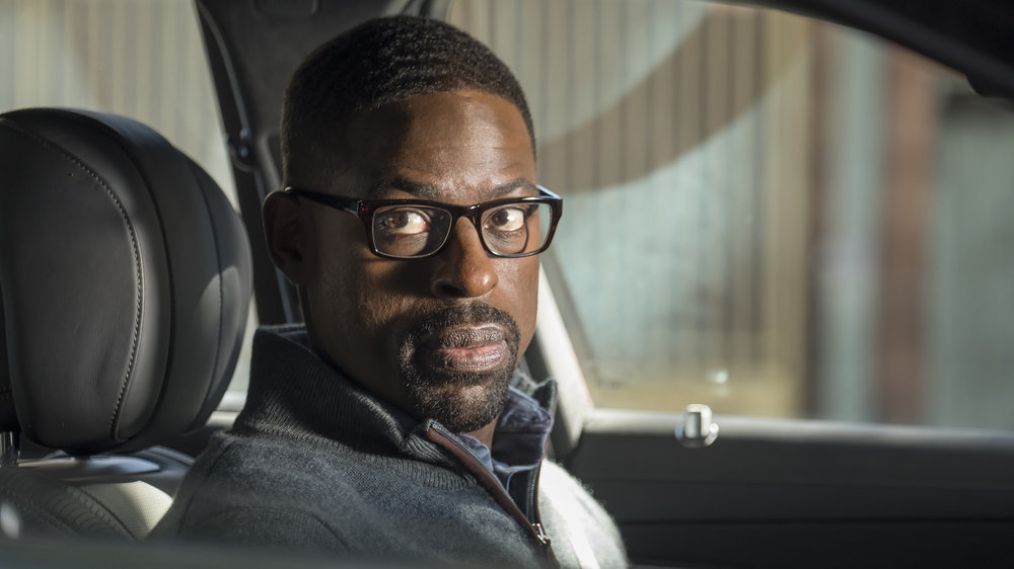 See Also
We've got the high (and not-so-high) points from this week's fall finale!
These moments are intermingled with a pivotal camping trip that the Pearsons take in the past, highlighting the significant ways in which Kevin is unknowingly excluded from his own family. This plot begins with Jack (Milo Ventimiglia) telling Rebecca (Mandy Moore), Kate and Randall that they will be taking a trip to his buddy's cabin in the woods. Where is Kevin, you might wonder? The third part of the Pearson "Big 3" was off at camp, unaware of the vacation his family would be taking without him. Of course, a few days into the trip, Jack picks his son up to join the rest of the family for the surprise getaway, but Kevin's "Fifth Wheel" role becomes increasingly obvious.
In the past, Kate and Jack are like two peas in a pod, while Randall bonds with Rebecca, and Kevin is left trying to vie for his parents' affection. The thing about past experiences is that they sometimes come back to haunt people, and in this case, it's Kate, Randall and Rebecca. During the Pearsons' visit to Kevin's rehab, his therapist requests to sit down with his siblings and mother, excluding Beth, Toby (Chris Sullivan), and Miguel (Jon Huertas) from the bomb that's about to be dropped.
As "The Big 3" sit down with their mother and the therapist, Kevin begins to share his pain of exclusion, pointing out the bonds that were apparent in that camping trip from the past. Rebecca immediately gets defensive, but when Kevin calls her out for showing favoritism towards Randall, ultimately, she breaks down and admits that he was just "easier" to get along with, but not before Randall defends her against Kevin. In Kate's case, Kevin points out her bond with their dad and how that made him feel like the odd man out time and again.
Clearly there are a lot of pent-up emotions that Kevin withheld from his family, but it is hard for them to hear and understand. Randall is still upset about the fact that Kevin put his daughter in danger, and Kate is still dealing with her struggle to stay motivated since her miscarriage. But this family discussion is Kevin's moment to talk about their father in a way that isn't so perfect. Kevin tells his family that he is an addict, and thinks it has to do with Jack's alcoholism, that addiction is a hereditary trait. Upon hearing this revelation, Rebecca defends the romanticized version of Jack that she led her kids to believe in, because his faults were far less in comparison to his strengths.
Rebecca's words echo Miguel's when he, Toby and Beth are enjoying some beers at a nearby bar. The three "others," as the therapist referred to them, were commiserating over what it means to be with a Pearson. During the outing, Toby ventures into uncharted territory when he asks about Miguel being Jack's best friend, Miguel reveals that he has always felt like an outsider, but when it comes to the topic of Jack, it is off limits. Miguel shares that his best friend is untouchable, and it is an unspoken rule that anyone in the family must follow.
As the therapy session winds down, "The Big 3" meet on a bench, Kate and Kevin continuing to drop clues to viewers that Jack's death is going to be unexpected and horribly tragic, but nothing specific. When Randall chimes in, he apologizes for his poor cooperation in the therapy session, saying that his intentions were good, but he did a "bad job." Randall elaborates his thoughts by telling his siblings that he thinks every kid has their own lens, and how they see the world is specific to themselves. During this visit, Randall says he unintentionally discredited Kevin's view and that he must do better to understand.
After a bumpy ride throughout, "The Big 3" finally hit smooth ground and leave each other on a positive note, but there is still one more resolution to be made.
See Also
NBC's bitingly funny drama finds women balancing home, friendship and lives of crime.
Kevin finds Rebecca waiting for him when he returns to his room at the rehab facility, because she wants her son to know that she loves him, even if he didn't always feel that way. Rebecca tells Kevin that they had their special moments like she had with Randall and Jack had with Kate, and even if she cannot remember them always, it is her belief in them that matters. As she shares this with Kevin, viewers are treated to a scene between Rebecca and a young Kevin at the cabin during a storm. When Rebecca finds her son curled up on the floor of her room, she joins him, leaving the rest of her family in the bed, proving that just because it isn't always remembered, doesn't mean that it never happened.
Since the Pearsons left viewers with many unresolved issues, they will just have to wait and see what the rest of Season 2 has in store. One thing is for sure: With every passing episode, Jack's death is only becoming clearer.
This Is Us, Tuesdays, 9/8c, NBC
Powered by