Elton John will Submit to James Corden's Carpool Karaoke After the Super Bowl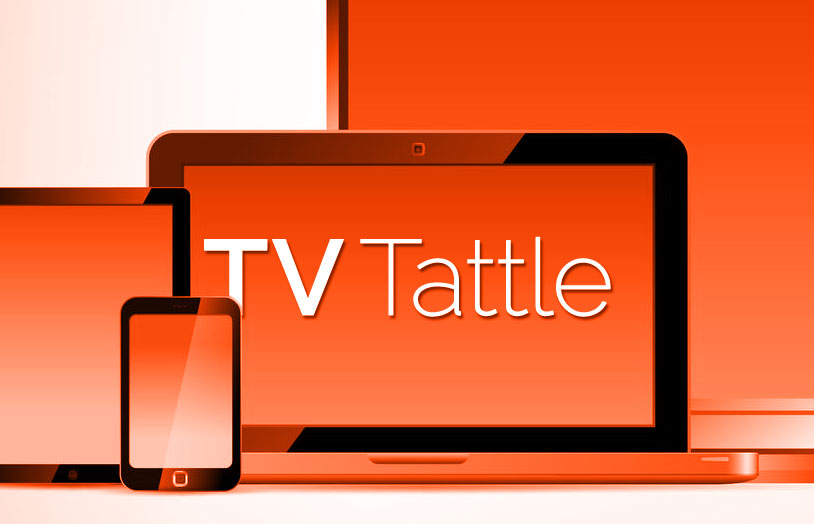 The legendary performer's Carpool Karaoke segment will be shown during the special post-Super Bowl edition of The Late Late Show.
Showtime boss David Nevins announced that Season 6 of the spy drama will shoot "in and around New York City" for a storyline that is "set domestically." Asked about Peter Quinn, Nevins added: "We don't know much more than that." PLUS: Will Homeland ever tackle El Chapo?
They'll join Simon Cowell on Season 11 of the NBC summer reality show.
The Friends and Cougar Town alum may play the widow of a billionaire, who finds changing the world with all that money to be a challenge.
This will be Obama's last interview during the pregame show, which has become an annual tradition.
The Lethal Weapon star will play Shemar Moore's dad on this season's 16th episode.
A video of an oscillating fan is the sixth highest-rated title on Netflix, according to an independent website that logs what Netflix users are watching. Making a Murderer, meanwhile, is No. 11.
In his new appeal, Avery claims authorities used an improper search warrant and that any evidence found as a result "is clearly 'FRUIT OF THE POISONIOUS TREE.'"
I'm Dying Up Here is inspired by L.A.'s standup scene in the late 1970s.
Season 3 of Penny Dreadful debuts on May 1, featuring the return of Patti LuPone in a "new and related role." Season 5 of House of Lies kicks off on April 10. PLUS: Watch the Penny Dreadful Season 3 teaser.
"I have a thousand questions for Sean and all the other people involved," Rose told critics. "It's a remarkable story."
Desperate Housewives alum Longoria, who produces Devious Maids, will guest on an episode of her Lifetime series, while Denton is set to recur.
Showtime boss David Nivens gave a status update on Twin Peaks today at TV press tour.
The six-episode reality series will follow rookies as they apply to work in one of the eight most-dangerous professions, from extreme heavy haul truckers to Redwood Forest arborists who have to work on trees 200 feet high.
Glenn Geller told critics, "We're not casting color blind, we are casting color conscious," adding: "We always evolving, changing."
"It's a real possibility," said Showtime programming president Gary Levine. "We will wait to see whether white smoke or black smoke comes out of the chimney."
A heated conversation took place at the TV Critics Association press tour when one journalist complained that the CBS remake of the hit movie franchise was "centered on two characters who were really stereotypical." Exec producer Bill Lawrence responded that the story progression following the pilot is "honest, accurate storytelling."
"If you're going to do a story set in the DC Universe version of the Old West, you simply MUST include Jonah Hex in it," says exec producer Marc Guggenheim.
The five-episode Gonzaga: The March To Madness will debut on Feb. 16.
Pumpkin is set to marry her 19-year-old boyfriend of nine months.
Adam West and Burt Ward debuted their roles as Batman and Robin on January 12, 1966.
Channing Tatum and Jenna Dewan Tatum helped deliver 4.7 million, smashing the previous Spike TV record of 3.4 million for the Season 1 finale of Joe Schmo in 2003.
The Democratic presidential candidate's visit to The Conversation with Amanda de Cadenet, airing Wednesday, skips the politics.
"All she wanted to do was meet Jon Hamm," the Mr. Robot star tells Ellen. "I'm like, 'You understand that's my competition, right? We're both up for best actor.' And she's like, 'It doesn't matter.'"
Margulies appeared in eight Sopranos episode as attorney Neil Mink.
The Freeform adaptation of Cassandra Clare's The Mortal Instruments young adult book series "is not exactly the strongest book-to-TV-show adaptation out there," says Lisa Weidenfeld. "For one thing, it has a lot of ground to cover to explain its complicated world. Unfortunately, the TV show tries to cover all of it in the pilot. It's never a good sign when one episode has to use multiple time jumps just to explain what's going on." PLUS: Shadowhunters fails despite its good-looking actors, demons and CGI weapons, it's too moody and self-serious for a pulpy action show, and it's a slick, soulless adaptation