What's On: 'grown-ish' Spins off From 'black-ish,' Return of 'X-Files' and 'Amazing Race'
A critical checklist of notable Wednesday TV:
grown-ish (8/7c, Freeform): Somewhere on the spectrum of campus comedies between The Cosby Show spinoff A Different World and Netflix's provocative Dear White People lies this bold-ish black-ish spinoff, featuring the terrific Yara Shahidi as eldest Johnson daughter Zoey. She seems to be majoring in self-awareness as she talks into the camera, but before long, Zoey learns she's no longer queen bee at her new school.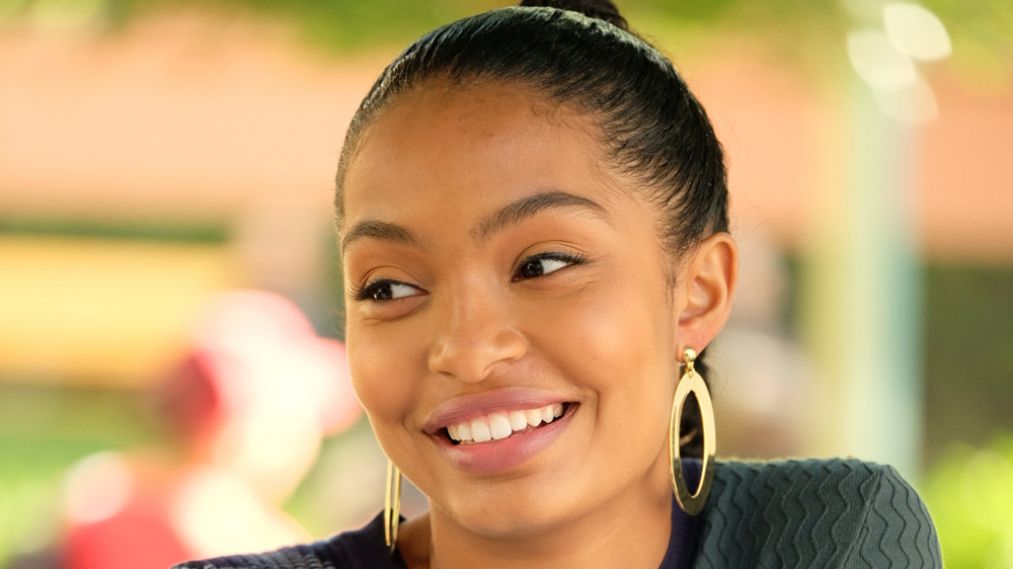 See Also
The show doesn't shy away from sex, drugs, and social justice issues.
As she learns to cope on her own like most freshmen do, bonding with a night-class Breakfast Club of misfits and activists (taught by black-ish scene stealer Deon Cole), grown-ish refreshingly refuses to whitewash Zoey's experience, with drugs and alcohol and sexual confusion providing a syllabus worth of life lessons. Much the way black-ish confronts issues of race within the confines of a family sitcom, the spinoff looks at Zoey's early college days as a constant test of character. By keeping it real, grown-ish deserves to land on the dean's list.
The X-Files (8/7c, Fox): The cult classic returns for 10 new episodes, and in X-Files tradition starts off in the deep end, with the third in a series of episodes featuring "My Struggle" in the title—signaling a return to the ever-more-ponderous conspiracy mythology, which is indeed a struggle to care about anymore. Stirring the pot: an apparently deathless, and wearyingly speechifying, Cigarette Smoking Man (William B. Davis), who is not humanity's friend—nor, for that matter, of a vision-plagued Scully (Gillian Anderson) and Mulder (David Duchovny). The good news: The next few episodes revert mostly to a stand-alone basis, and several are classics.
See Also
Where is their missing son?
The Amazing Race (8/7c, CBS): Time to go around the world for the 30th (!) time, with 11 teams described by the network as among "the most competitive and accomplished" to ever embark on the race, including Indy Car drivers, NBA All Stars and X-Games champions. In the opener, Phil Keoghan sends the teams from Manhattan's Washington Square Park to their first leg in Iceland, where a massive canyon awaits to be traversed high above the Geitargljufur River (pronouncing it may be more difficult than the actual challenge).
9-1-1 (9/8c, Fox): Ryan Murphy takes the time-honored Emergency!-style procedural to gasp-inducing extremes in a new series starring Peter Krause as a tightly wound first responder, Connie Britton as a downtrodden dispatcher and Angela Bassett, bristling as an angry married cop. On the job, careening from one wild crisis to another—one involving a newborn is literally heart-stopping—9-1-1 can be riveting. Off-duty is another story, with maudlin subplots that might have been rejected by General Hospital.
See Also
The Ryan Murphy-created series follows the high-stakes professional and personal lives of L.A.'s first responders.
Inside Wednesday TV: Not such a happy new year for Liz (Megan Boone) on NBC's The Blacklist (8/7c), who barely has time to grieve her loss when she must once again fight for her own life. … Also suffering: Benson (Mariska Hargitay) on NBC's Law & Order: Special Victims Unit (9/8c), who enlists the entire squad on a desperate hunt for her missing son (Ryan Buggle). … ABC's The Goldbergs (8/7c) salutes a 1980s classic when Beverly (Wendi McLendon-Covey) decides to form her own Golden Girls-like group. The real-life versions of Beverly, Virginia, Linda and Essie appear in a cameo. … Taking a cue from 24, an episode of CBS's SEAL Team (9/8c) unfolds in real time as Jason (David Boreanaz) and his squad invade a Yemeni household and interrogate a family during a hunt for a cell phone tied to terrorists. All the while, the family's daughter clings to life after being accidentally shot.