Roush Review: Fox's 'Second Chance' Leaves a Bad First Impression, and 'Teachers' Gets Twisted on TV Land
Second Chance: May Not Be Worth a First Chance
When Fox first announced a new series with a Frankenstein theme (with Frankenstein in the original versions of the title), there was reason to be cautiously excited, or at least intrigued. And then the name kept changing: to Lookinglass (the name of a futuristic company and its top-secret lab, with connotations of Alice's fantastic adventures) and then to the wholly ordinary Second Chance, which I'm sorry to say isn't worth a second look. (I made it through four episodes, and that was more than enough.)
All high concept and low payoff, squandering its what-if premise by developing oh-so-slowly into a drearier-than-most crime drama, this is the story of how a grizzled and disgraced 75-year-old ex-sheriff, Jimmy Pritchard (the great character actor Philip Baker Hall), is murdered and resurrected into a younger, super-strong and unrecognizable "best version" of himself by a wealthy brother-sister team of twin tech savants. Why? Because one of the twins, Mary (Dilshad Vadsaria), is dying, and Jimmy's blood is some kind of miracle match. "He's here to save us," says Mary's reclusive and emotionally needy genius brother, Otto (Adhir Kalyan, giving the series' sole affecting performance).
Problem is, the "He's alive" moment that is usually a high point of any Frankenstein creation story becomes something more of a shrug here, when we're greeted with the new Jimmy: a charmless, thuggish boor played with minimal charisma by True Blood's Rob Kazinsky. Second Chance never recovers from the lousy first impression this character gives off, and over the next few episodes, the focus fatally shifts from the fantastical to the merely procedural, as Jimmy tries to rekindle a relationship with his estranged son Duval, an FBI agent played by an unhappily typecast Tim DeKay as a humorless clone of his former White Collar character.
"Why do you keep showing up at my crime scenes?" Duval understandably snaps at this lurking lug, who predictably has sharper gut instincts about solving crime than his by-the-books son, who later explains, "I didn't get the corrupt cop gene." Sadly, the genetic makeup of Second Chance is itself corrupted by a lack of imagination and existential empathy. Creatively, it's dead on arrival.
RELATED: Read All Roush Reviews of New Shows
Teachers: No Class in Session
It's the teachers in TV Land's Teachers who deserve a spanking in this willfully twisted and fitfully funny new sitcom—but they'd probably enjoy it. Pushing perverse absurdity to the darkest extremes, this louche lounge of sexually obsessed, self-absorbed elementary school teachers is played by The Katydids, a Chicago-based improvisational comedy troupe whose members all have names that are variations on "Kate." More like Katy-don't, when their inappropriate guidance of impressionable youth turns an anti-bullying club into a violent vigilante group calling itself "STAB" (as in "Stop Teasing and Bullying").
No "hot dad" is safe in the sights of these basket cases, and you may soon fear for the kids in their charge, once a lovelorn teacher calls all fairy tales "lies … nobody lives happily ever after," and another criticizes a sweet little girl's drawings because of her own body-image issues. It's all very nasty, weird and gross, and that's even before Community's Alison Brie (an executive producer) appears as a mean-girl school administrator and Rob Riggle (The Daily Show) shows up on "picture day" as a photographer with a thing for "nasty little sluts"—goading a rattled teacher, thankfully, not the kids. Even a show as proudly, defiantly and sometimes hilariously wrong as Teachers has its limits.
Second Chance premieres Wednesday, Jan. 13, 9/8c, on Fox
Teachers premieres Wednesday, Jan. 13, 11/10c, on TV Land (regular time period, Wednesdays at 10:30/9:30 starting Jan. 20)
---
Questions? Ask Critic Matt Roush!
TV critic (and occasional TV therapist) Matt Roush answers viewer questions and concerns in his Ask Matt column each week. Wondering about plots, characters and twists on your fave shows? Submit your query to Matt via the form below: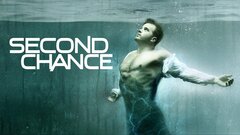 Powered by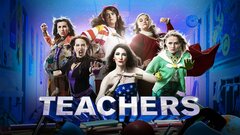 Powered by