'Trading Spaces' Returns: How They Plan on Conquering the Home Design World
For a show that's all about major overhauls, Trading Spaces will be remarkably unchanged when it makes its much-anticipated return to TLC later this year. That becomes abundantly clear just moments into the first episode of the revived series (the original aired from 2000 to 2008). Wondrously upbeat host Paige Davis is imploring two sets of neighbors—clad in hokey red and blue team shirts—to swap keys to their homes. The same earwormy theme music scores the exchange. Then Davis utters that familiar phrase: "Are you ready to trade spaces?"
We'll find out. It's easy to forget that an entire decade has gone by since fans last heard that line—or how dramatically the TV landscape has shifted. Viewers have witnessed countless reveals, flips and flops now thanks, in large part, to Trading Spaces paving the way for HGTV-incubated superstars like Fixer Upper's Chip and Joanna Gaines. Howard Lee, TLC's executive vice president of development and production, says, "The impact it had was seismic."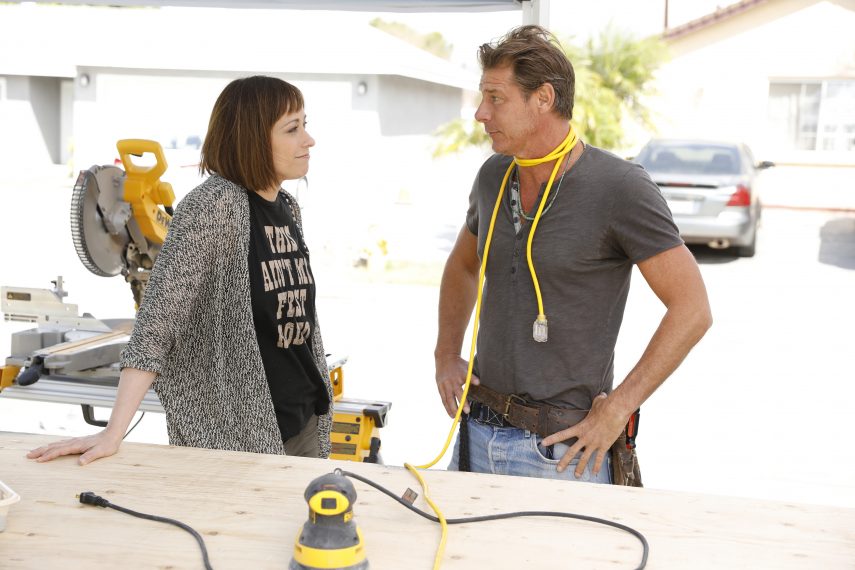 For Season 2, TLC replaced first host Alex McLeod with Davis and moved it to primetime—and into the realm of wide-reaching family entertainment. Soon enough, the whole country was in on the party. "I remember these tattooed motorcycle guys cruising by me yelling, 'Hey, you're Ty from Trading Spaces!'" Pennington says. "I'd be like, 'You're watching?'"
The show eventually became TLC's No. 1 hit and turned the cast members into household names. Many of them went on to have their own product lines and media platforms. (Pennington left in 2003 to host ABC's Extreme Makeover: Home Edition.) Says Davis, "Trading Spaces radically changed our worlds."
And it was an even bigger game-changer for viewers, especially in a pre-Instagram era when the phrase "DIY" summoned images of Bob Vila wielding a wrench. "The internet wasn't even that big of a thing yet," Davis recalls. " 'Design' and 'decor' were luxury terms that applied to Manhattan's Upper East Side and then suddenly people were seeing really attainable ways to transform their homes. It was accessible and fun."
With an emphasis on that last part. Could the overly ambitious projects be pulled off in time? The answer: not always. More important, would the homeowners like it? Ha! For every unveiling that elicited tears of joy, there was another round of waterworks fueled by sorrow and outright horror. Viewers couldn't get enough. "Nobody wanted to leave their homes on Saturday nights," says Lee.
Alas, Trading Spaces would be a victim of its own success. As the genre boomed, the schedule filled up with copycats. "We were hoisted by our own petard," Davis says. TLC tried taking the show in different creative directions—like firing Davis in 2005 and going host-free—but to no avail. The plug was pulled after Season 8.
Trading Spaces became a nostalgic pop culture footnote—until now. "Out of everything TLC's ever done, it's probably the biggest fan favorite," says Lee of the decision to give it another whirl. Initially, there was debate over whether to bring back the previous cast or start anew. "We did a lot of research, and the people told us what they wanted," Lee says. The MVPs of yesteryear were recruited from their far-flung locations. (Designer Hildi Santo-Tomas, for example, had decamped to Paris.)
The final roster of designer returnees: Frank Bielec, Genevieve Gorder, Laurie Smith, Santo-Tomas, Doug Wilson and Vern Yip. Out back in the carpentry tent, Pennington will be firing up the buzz saw again, as will Carter Oosterhouse. (At press time, TLC had no comment about the recent sexual harassment allegations made against Oosterhouse, or how they may impact the series.)
The motley crew came together recently for the first time in years to film a raucous reunion special. "Nobody had changed a single bit, including myself," says Pennington. "We're like brothers and sisters." Catch-ups complete, they packed their hot-glue guns and split off into groups to film eight hour-long episodes set in Los Angeles, Atlanta and Baltimore.
As in the past, Davis will keep the action moving during the renovations, armed with her trusty Paige Cam and, yes, eternally perky disposition. ("I prefer 'effervescent,'" she jokes.) The designer pairings are still under wraps, but, promises Lee, "We put a lot of thought into which matchups would create the most buzz." And the overarching vibe? "The new episodes we've made are like Coke Classic," Davis says.
Of course, with a few minor tweaks to the formula. Former HGTV personalities Kahi Lee, John Gidding and Sabrina Soto, as well as new carpenters Joanie Sprague and Brett Tutor, will be mixing it up with Trading Spaces' old guard. And the remodeling budget has also grown—although, at $2K per room, it remains modest by modern standards. TLC exec Howard Lee notes, "Viewers have become so accustomed to seeing designs done for $50,000 or $100,000. I think this will be inspiring."
Handily, those financial restrictions have a tendency to encourage another Trading Spaces hallmark: the designers' propensity for using unconventional materials. (Remember the epic hay-on-the-walls fail?) Expect more of that to come. "What one of our designers does with eggshells is shocking," Howard Lee says. "Dozens and dozens of eggs were harmed."
If it all sounds pretty old-school for 2018, then that's exactly the point. What made Version 1.0 of Trading Spaces so beloved could prove to be its biggest advantage in today's overly slick, hyper-crowded makeover marketplace. "Most shows now are all reveals of white and beige rooms with a ton of candles and the homeowners loving it," Pennington says. "With us, there's always that question mark." So TLC believes that its best shot at capturing lighting in a bottle twice is by leaning in to the program's perfect imperfectness. Confirms Howard Lee, "Not every episode has a happy ending." It's good to be home.
Trading Spaces, Premieres Spring 2018, TLC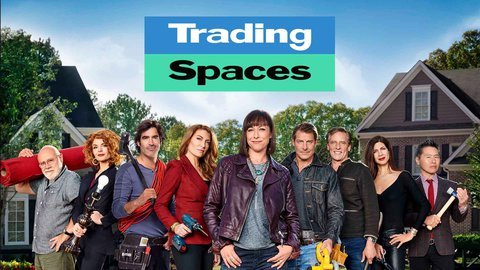 Powered by