'Trading Spaces' Digital Spinoff Series to Put New Cast Through Design 'Boot Camp'
Newbies beware! The pros on Trading Spaces are about to put up-and-coming designers to the ultimate design test.
In an all-new six-part digital series called Training Spaces, hosted by Paige Davis, Trading Spaces alum designers and carpenters will put the new guys through multiple tests and challenges in order refine their skills, get them thinking outside the box and prep them for the next level.
In the digital series, the rebooted Trading Spaces' three new designers—John Gidding, Kahi Lee and Sabrina Soto—will complete five design challenges that test their design skills, and also how well (and how creatively) they can work under extreme time constraints. Additionally, new carpenters Brett Tutor and Joanie Dodds will be tasked with building something unexpected in a short amount of time.
Scott Lewers, senior vice president of multi-platform programming and digital content at TLC, said, "We are thrilled to welcome back Trading Spaces with a brand new multi-platform content experience."
He added, "Training Spaces will give fans a unique introduction to the talented designers and carpenters we're adding to the roster of one of our most classic series."
Training Spaces will be released in Spring 2018 on TLC Go and is sponsored by Lowe's.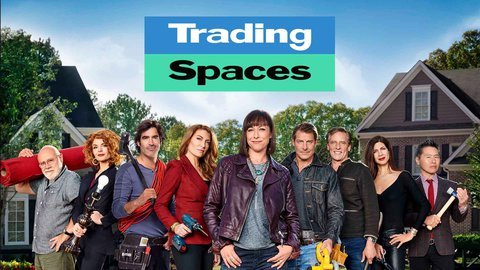 Powered by