'Trading Spaces' Reunion to Air Ahead of Reboot
Home renovation fans, designers, and DIYers, gather around, because you're not going to want to miss the upcoming Trading Spaces special.
TLC is set to premiere a Trading Spaces reunion episode hosted Lisa Joyner (Long Lost Family) this upcoming spring that will bring together the original cast who haven't all been in the same place since the show ended in 2008. Earlier this year, the network announced a reboot of the neighbor-swapping redesign series is slated to air in 2018.
Cast members Amy Wynn Pastor, Carter Oosterhouse, Doug Wilson, Frank Bielec, Genevieve Gorder, Hildi Santo-Tomas, Laurie Smith, Paige Davis, Ty Pennington and Vern Yip will all be in attendance.
Joyner will lead the discussion as the OGs reminisce about their favorite moments, what is was like being part of the home design TV revolution, and their top room transformation projects.
And, to keep things interesting, a new crop of designers and carpenters—Brett Tutor, Joanie Dodd, John Gidding, Kahi Lee and Sabrina Soto—will make their TLC debut. Fans will be able to follow the newbies on TLCGO's upcoming spinoff series, Training Spaces, slated for this spring.
Can't wait for the reunion to see your favorite designers, carpenters and perky Paige Davis? Check out the "Where Are They Now" featurette below:
Trading Spaces, 2018, TLC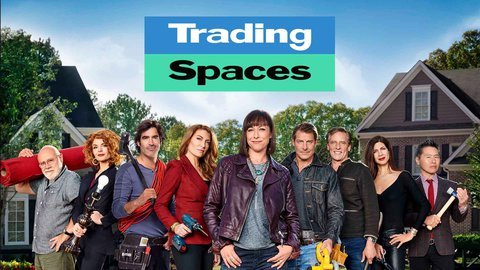 Powered by