'Law & Order: SVU' Midseason Premiere: Mariska Hargitay and Brooke Shields Break Down How Noah Disappeared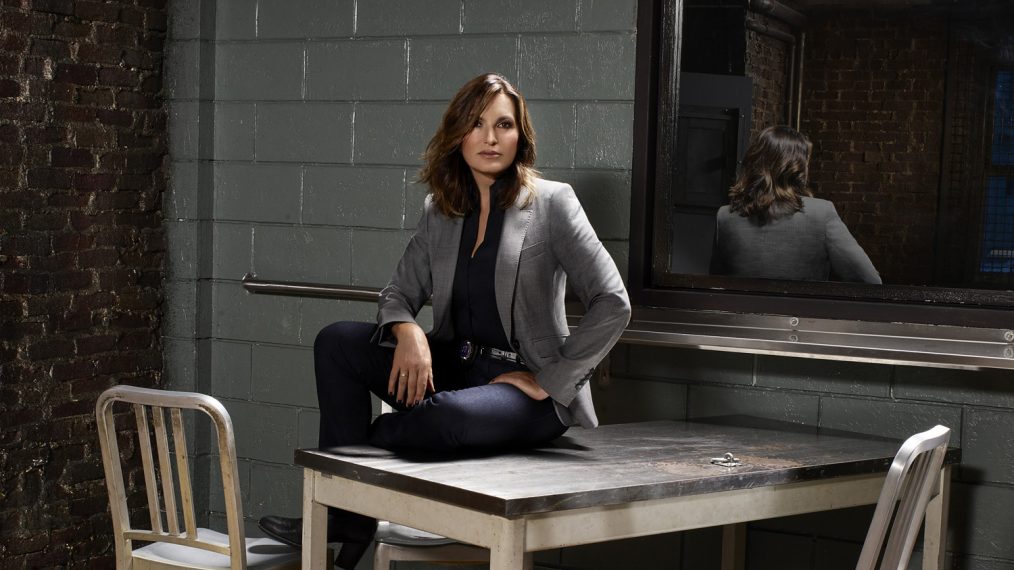 The moment they met at a charity event years ago, Brooke Shields and Mariska Hargitay knew they just had to work together. "We have so much fun bantering with each other," Shields says. "We're sort of yin and yang, and yet we're very similar."
Their characters aren't so cozy on Law & Order: SVU. In October, Shields began a guest arc on her pal's long-running drama as Sheila Porter, the biological grandmother of Lt. Olivia Benson's (Hargitay) adopted young son, Noah (Ryan Buggle). Porter—who Benson didn't know existed—sued for custody of the child, and since then the women have had an awkward relationship, to say the least. "Since she first appeared," Shields explains, "Sheila has shaken up Olivia's personal life."
The tension builds on the January 3 midseason premiere as Olivia tries to piece together how her son disappeared when he was with Sheila. Here, both actresses discuss the dramatic turn of events—and reveal how Shields's guest-starring gig came to be a reality.
At the end of the fall finale cliffhanger, Noah was alone at the mall with Sheila and went missing. What happens next?
Hargitay: Benson was beginning to trust Sheila with Noah, and then she gets this devastating phone call. When the show returns, Olivia rushes to the mall and interrogates Sheila. She makes her go over and over what happened because Noah has never left Olivia.
Is it difficult for Olivia to act professionally as a cop when she's a terrified mother as well?
Hargitay: Oh my gosh, yes. She's trying to hold it together, but she's coming apart at the seams. I feel like I became a better actor after I had kids, because you understand the stakes of everything in a new way.
Shields: Mariska and I talked about how the mama bear comes out. God help anybody who's in the way!
You guys have wanted to work together for some time. How did the role for Brooke come about?
Hargitay: Our executive producer, Michael Chernuchin, had this idea about Noah's biological grandmother appearing that I thought was great. Then I went to a screening of my friend Ali Wentworth's dark TV comedy Nightcap, and Brooke was the guest star. She blew me away! I told her that we had this role as Olivia's nemesis and she'd be great for it.
Shields: I'm a huge fan of the show, and I jumped at the chance.
And then, Mariska, you told Brooke she'd play a grandmother. How did that go over?
Hargitay: She looked at me and said, "I see how you roll. Tee me up, then—bam!—hit me with the grandmother line." But it turned out to be a match made in heaven.
Shields: She was very crafty. [Laughs] She told me I'd play a strong woman and we'd go head-to-head. I was thinking, "Oh, maybe I'm the new district
attorney, or I'm going to get a badge and a gun!" Then Mariska said, "By the way, you're playing Noah's grandmother." After I punched her, she said, "Don't worry, we're the same age on the show." Then the first day on the set, she gave me a call sheet that said my character was in her late 70s! [Laughs] That was pretty funny. So I got an assistant director to make a call sheet that said that I was No. 1 on the set and Mariska was only seventh—which was my actual number.
Brooke, were you a little nervous about fan backlash since you're playing the adversary of the show's beloved Benson?
Shields: I wasn't afraid of the public, because if they don't like me in the role, I'm doing something right. Sheila's not quite a villain, though she is someone who's capable of destroying Olivia's life.
Mariska, how do you see Sheila?
Hargitay: She is deeply in pain and fraught with regret. You can't help but feel empathy for her. She had lost her daughter, Ellie, Noah's [murdered] birth mother, and finding this boy was a desperate attempt for another chance at love and family. There have been moments where it seems Sheila, Olivia and Noah could have this wonderful modern family. Both of these women love this boy and want what's best for him from their perspectives. It's an interesting journey.
See Also
The veteran actor is back as Jack McCoy in Season 19 of 'Law & Order: SVU.'
After this week, will Sheila appear on SVU again?
Shields: I was told they're trying to find a way because the chemistry is good between us and Sheila is, of course, Noah's grandmother.
How did it feel to finally work together?
Hargitay: Not only do Brooke and I have this wonderful ease and camaraderie, but there's a similarity of energy and a love of comedy. We do the work and we dig in so deep, and we still have a good time talking about everything from motherhood to fashion.
Shields: We just have fun. We don't take ourselves too seriously, but we really respect the show and its writing. Mariska is an unbelievable example of complete and utter commitment. She welcomed me as if I'd been a part of the cast forever.
Law & Order: SVU, Midseason Premiere, Wednesday, Jan. 3, 9/8c, NBC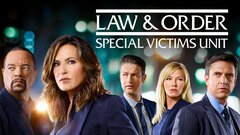 Powered by