What You Need to Know About ABC Family's Switch to Freeform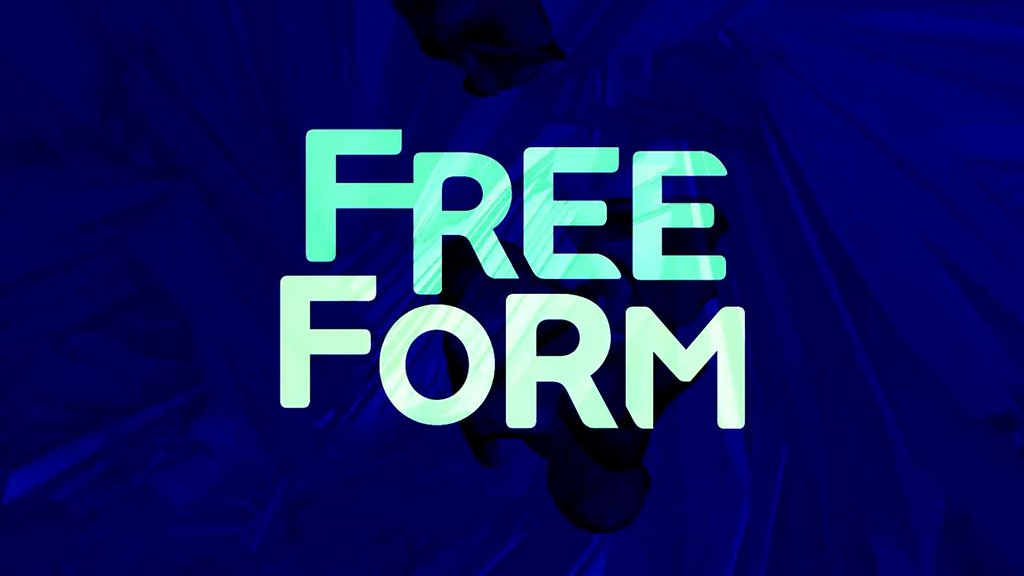 As ABC Family rebrands itself as Freeform, here's an inside look at how the decision came about.
When does ABC Family turn into Freeform?
On Tuesday, Jan. 12, the channel changes its name, kicking things off with a marathon of Pretty Little Liars episodes. That leads to the show's season premiere at 8/7c, as the show jumps ahead five years.
"The actresses and the characters are each now of legal drinking age, much to the relief of both," says Freeform president Tom Ascheim. "And it promises to be a really huge season. Somehow there's a murder. Somehow there's a mystery. It's amazing what can happen in that small town."
Also that night, the new drama Shadowhunters premieres at 9/8c.
Will your DVR still know to record ABC Family shows now that they're on Freeform?
The quick answer: Yes, according to Ascheim. "DVRs are smarter than we are, and they will find their way to the right shows," he says. "So they'll record Pretty Little Liars and Shadowhunters independent of what we call the channel."
Why change the name?
As ABC Family started targeting an older audience with sexier fare, Disney pondered several name changes over the past decade. One rumored name switch, "XYZ," came close to happening; later, there was also talk of a more modest switch to "ABCF." Ultimately, ABC Family brass realized non-viewers had a complete misconception of what the network had become.
"We overindex with them in only two attributes, and they are: 'family friendly' and 'wholesome,'" Ascheim says. "And who doesn't want to be family friendly and wholesome? But it's kind of specific, and it's not particularly representative of who we are."
How did they come up with "Freeform," of all things?
"Part of what we really wanted with our name research was to get a sense that it was going to be more than a TV network," Ascheim says. "So we asked questions about does it feel good in sort of a transferable way that things be on television? A clothing line, a streaming digital media service, and a TV network. And Freeform was by far the best responded against all of those. We didn't want to prejudice the viewers too much by asking, 'Is this a good name for ABC Family?' We really wanted to know was it a good name."
Yeah, but "Freeform."
"For all of you who read the snark that's in the Internet, people don't like change."
So no more Disney or ABC branding?
"Detaching ourselves from hallowed brands felt like a way to make sure that newness and freshness were part of the qualities that went with Freeform," Ascheim says. "And research has borne that out. So we feel good about it."
Millennials are out, and Becomers are in. What are "Becomers"?
"Becomers is a business term," Ascheim says. "Millennials are getting older… The most essential question that people are going through as they go from being young to old is who are they becoming? It's a life stage. It's not a generation."
That awkward timeslot for Pat Robertson and The 700 Club aren't going anywhere, right?
As we recently wrote about The 700 Club, there's little the network and parent Disney/ABC can do about it. According to insiders, Disney has approached Robertson in the past about buying him out and removing 700 Club from ABC Family. But the price he's requesting is astronomical. CBN's most recent tax audit claims that its airtime on ABC Family/Freeform is worth $42.4 million annually. CBN pays Disney/ABC around $1.2 million a year to cover the direct costs incurred by ABC Family for giving up the program time.
Doesn't the new Freeform logo look like the logo for ABC's America's Funniest Home Videos?
Yes.
Looks like the new #Freeform logo utilizes a similar font to the America's Funniest Home Videos logo: pic.twitter.com/08nVETMA2x

— Michael Schneider (@franklinavenue) January 9, 2016