Michael Weatherly Is Leaving 'NCIS' This Season
In a shocking move, Michael Weatherly announced today that he's leaving the hit CBS procedural. TVLine reports exclusively that the actor's final appearance will come toward the end of this season. David McCallum, who plays Ducky, accidentally confirmed Weatherly's exit in an interview with the UK magazine, Vulture Hound.
CBS released a statement saying:
"After 13 years on NCIS, Michael Weatherly is leaving the show at the end of this season. He is a valued part of the CBS family, and the immense charm and talent he brings to the screen as 'Very' Special Agent Tony DiNozzo has helped make NCIS what it is today—the No. 1 drama in the world."
The jury's still out on what Weatherly's next step will be, but CBS mentioned they looked forward to working on other projects with the actor, who announced earlier this year he's developing a "hyper-stylized, gritty adaptation" of the classic novel Little Women for the CW.
Weatherly took to Twitter to show his love for the show and for fans' support. He called his character, Special Agent Tony DiNozzo, "a wonderful, quixotic character" who he's had fun playing over the past decade.
I will miss the amazing crew & cast, who are like family to me, & to the fans all over the world – THANK YOU, it's been a fantastic ride!

— Michael Weatherly (@M_Weatherly) January 5, 2016
Les Moonves & CBS gave me the opportunity of a lifetime. pic.twitter.com/eqF5y6GSNw

— Michael Weatherly (@M_Weatherly) January 5, 2016
RELATED: (Photos) Michael Weatherly Goofs Off in Los Angeles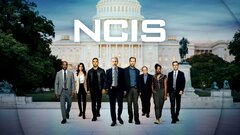 NCIS
where to stream
Powered by