'Final Vision' Movie: Playing a Real Person Was a 'Challenge' Says Scott Foley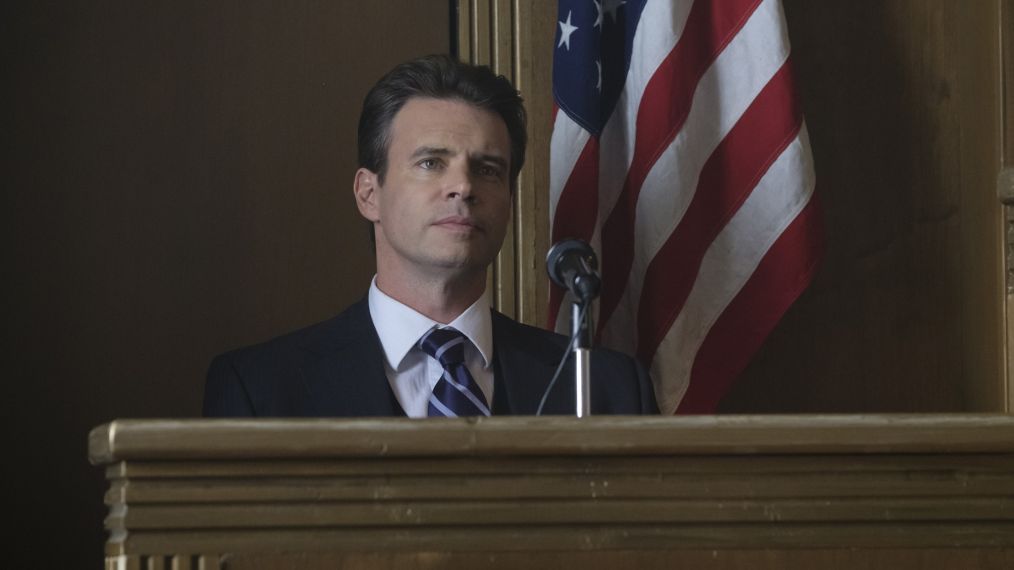 He should have hired Olivia Pope instead. In Final Vision, Scandal's Scott Foley stars as real-life Green Beret Army doctor Jeffrey MacDonald, who was accused of murdering his family in 1970. Before he faced trial, MacDonald recruited ­author Joe McGinniss (Dave Annable) to tell his story and clear his name. But McGinniss wasn't exactly convinced his subject was innocent (and his 1983 book, Fatal Vision, is the basis for this movie). Foley fills us in.
See Also
Cable networks focus on real-life horror stories in an upcoming deluge of true-crime specials and films
What drew you to this role?
I didn't know anything about this case or who Jeffrey MacDonald is—I'm one generation removed from the events—so I did a little research online. I started seeing that there are radicals in these chat rooms. There was still a lot of talk about it today. I've also never portrayed a real ­person, and I thought that would be a challenge.
How did you prep to play Jeffrey?
I looked for ­anything that could help me portray him honestly. There's not a ton of footage—The Dick Cavett Show and a notorious 60 Minutes interview—but it gave me an idea of who he is: his confidence, how he held himself, the way his voice sounded.
You've played killers before, like Scream 3's flat-out-bonkers Roman, but Jeffrey is more nuanced.
There is a pure enjoyment when you're going to be crazy, but I like the ambiguity. Everybody is both dark and light, and that's much more interesting.
Some scenes were pretty violent. Were they tough to film?
I'm normally good about being able to disconnect: I can shoot someone on Scandal, talk to my wife [actress ­Marika Dominczyk] a few minutes later and not think about it. But I was alone on this film and it was tough. To have to portray those violent acts onscreen—they don't get out of your head easily. It takes a lot out of you.
Speaking of Marika…she knows your costar, Dave!
Marika played Dave's girlfriend on ­Brothers & Sisters. I feel like I've kissed Dave, one step removed! It could have been a really dark shoot, but with the relationship we have, we brought some levity.
Final Vision, Movie Premiere, Sunday, Dec. 10, 8/7c, Investigation Discovery