3 Marvel-ous Facts About Marvel's 'Agents of S.H.I.E.L.D.'
Matthias Clamer/ABC
MARVEL'S AGENTS OF S.H.I.E.L.D. - ABC's 'Marvel's Agents of S.H.I.E.L.D.' stars Clark Gregg as Phil Coulson.
Marvel's Agents of S.H.I.E.L.D. is getting lost…in space. Season 5 of the action series kicks off with the group of super agents—team leader Phil Coulson (Clark Gregg), Melinda May (Ming-Na Wen), Daisy Johnson (Chloe Bennet), Jemma Simmons (Elizabeth Henstridge) and Alphonso "Mack" MacKenzie (Henry Simmons)—kidnapped and aboard a mysterious spaceship, trying to figure out where they are and what the heck happened to them. S.H.I.E.L.D. executive producers Jeffrey Bell, Jed Whedon and Maurissa Tancharoen preview what to know before liftoff.
See Also
In an exclusive clip from Tuesday's hour, the former robot tells the kidnapped Fitz she's finally free.
1. The storyline has energized the cast and crew.
Venturing out to the final frontier "is the show's biggest reinvention to date," Tancharoen says. Whedon adds that, after four seasons, "it was time to mix things up. The audience knows these characters really well, so it's been fun to put them in a new situation and see how they react."
2. The agents will be a united force.
In recent years, the core agents have often been in separate storylines."We've found ourselves these past couple of seasons trying to move people apart," admits Whedon. "This time, we wanted to put them all on a boat together and set it out to sea."
3. Secrets will weigh on everyone.
Being in such tight quarters has its drawbacks. Honorable Coulson made a very hush-hush deal in the Season 4 finale with Ghost Rider (Gabriel Luna) to ensure the defeat of the evil Life Model Decoy (think: android) Aida (Mallory Jansen). Coulson is determined to keep this under wraps and, Bell notes, "it adds tension to every scene." May is also quietly dealing with fallout from her own issues last season: She was replaced by a look-alike LMD. "Sometimes when you have trauma, you don't really experience it right away—you move on to the next problem," Whedon says. "We'll see it show up in different ways for each character as the season progresses."
Marvel's Agents of S.H.I.E.L.D., Season Premiere, Friday, Dec. 1, 8/7c, ABC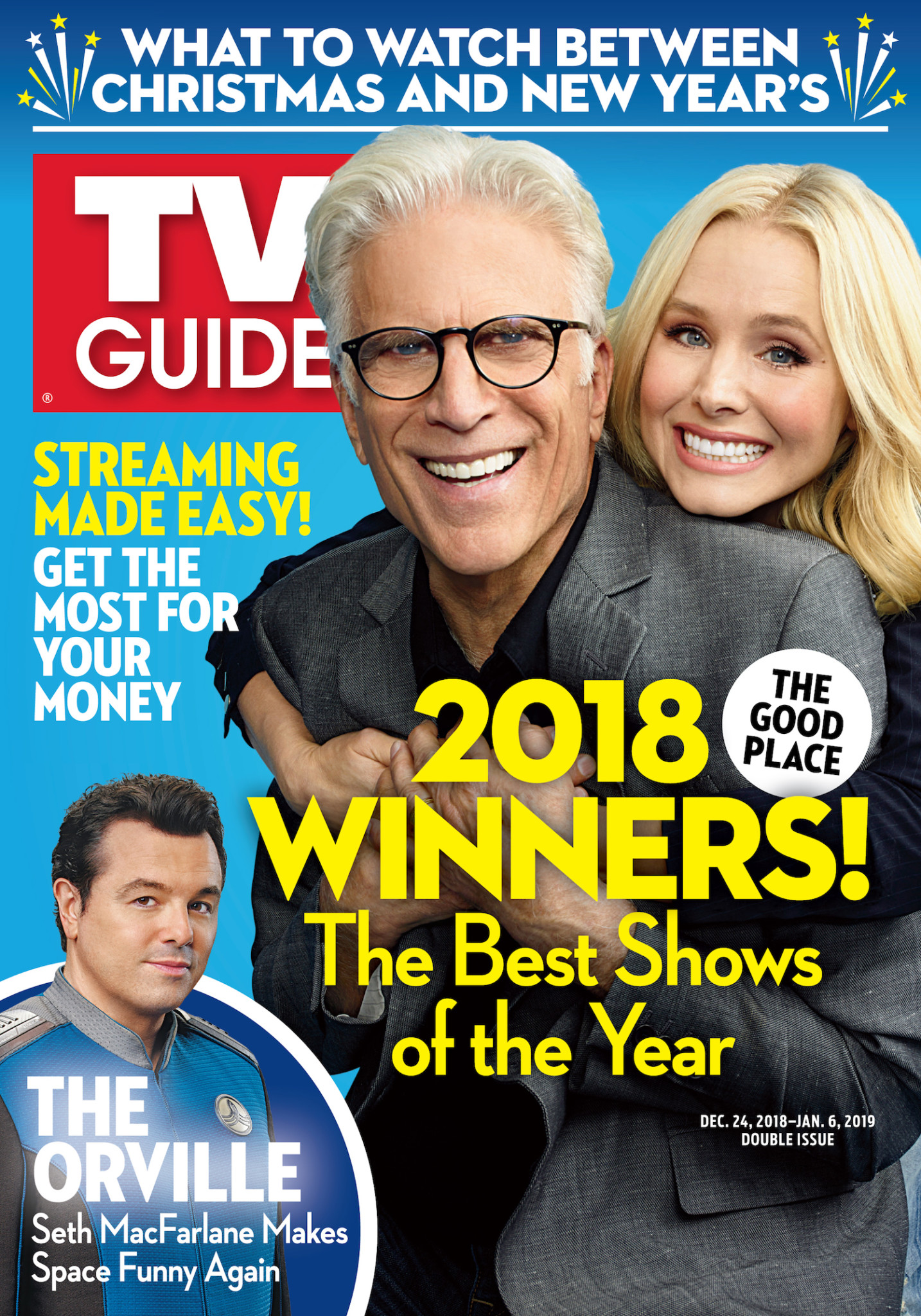 This article also appeared in the Nov. 27 - Dec. 10 issue of TV Guide Magazine.