Is Cutting the Cord Worth It? Here's How to Maximize Your Streaming Subscriptions
Have you seen Stranger Things 2 yet? Are you ready for the second season of The Grand Tour to premiere next month? Are you watching Outlander? Did you finish that first season of The Handmaid's Tale? Have you been keeping up with Star Trek: Discovery?
Whether you want to call this a "new golden age of television" or prefer the term "peak TV," it is undeniable that an incredible amount of compellingprogramming has aired in the last year and that more is on its way. It is also a fact that TV series come to us from more places than ever before, something which provides its own set of headaches.
Figuring out what airs where and when can be overwhelming, but perhaps more importantly, even when you have those answers it can be downright expensive to watch the series you want to see. You can try to save money doing free trials, but those eventually run out, leaving you right back where you started—with too much on and not enough money to let you see it all.
See Also
The holiday TV schedule just got a little more interesting.
There is, however, a solution to this last problem, one that can not only make it manageable in terms of time, but money as well. Ask yourself: what if you could watch all your favorite shows… just not all at once?
In short, why not sign up for one service at a time and then rotate through them? This would give you all the series you want at a fraction of the price. Sure, it may take a little effort on your part to switch subscriptions and figure out what to watch when, but the financial benefits could be huge.
Those shows listed in the first paragraph air, respectively, on Netflix, Amazon Prime, Starz, Hulu, and CBS All Access. Subscribing to those platforms for a single month would cost you about $40 (that number factors the yearly cost CBS All Access and Amazon Prime divided by 12 as well as Netflix on the "standard" plan). Not only that, but that $40 doesn't help you watch Curb Your Enthusiasm or John Oliver over on HBO. If you want your Khaleesi as well, the price just jumped to closer to $55.
You may have thought cord-cutting or a skinny bundle was going to be cheap, but we haven't even touched on the other OTT (over the top) providers to which you may want to subscribe.
Have you considered signing up for Acorn ($4.99/month), Shudder ($4.99/month, but if you buy a year the monthly rate is $3.99), Alpha ($4.99/month, but that drops to $4.17 if you buy a year), MUBI ($5.99/month), or maybe the expanded Hulu with Live TV ($39.99/month)? Even if you pass on the larger Hulu and get the discounted price on Shudder for signing up for a full year, that's still nearly $75 a month when you add it to the previous total (and none of this assumes you pay upcharges, where available, to go commercial free).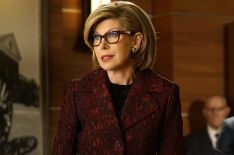 See Also
David Bianculli takes CBS to task over its best series
That is a lot of money and whether that's an affordable amount is something only your bank account knows for sure. What we can say safely, however, is this—all those providers have programming worth checking out at some point in the year.
So again, maybe you don't need to watch a show the instant it becomes available.
If what you love on HBO is Game of Thrones, why not sign up for HBO after the first few episodes of the upcoming final season air so that you can watch them all within a single month-long span and only pay for the one month? If you want to see the various Netflix Marvel series why not wait until they've all been released for the year and then binge them over the course of 30 days?
No one knows with certainty what the future of TV will bring, but if this era of brilliance continues, and continues across such a vast number of channels and platforms, we're all going to need to develop new ways of managing not just our time, but our money.
It is just possible though that the tortoise had it right—slow and steady, channel-wise, wins the race.