No Turkeys Here! Check out the Top Thanksgiving TV Episodes of All Time
Whether they show heart-to-hearts across the dinner table or people throwing the food, some of our favorite television shows have not failed to disappoint with their holiday-themed episodes. After you're stuffed with stuffing this year, check out some of the best of the best — if for no other reason than to feel like your family might be normal.
WKRP in Cincinnati, Season 1 Episode 7: "Turkeys Away"
"As God is my witness, I thought turkeys could fly." Oh, poor Mr. Carlson, thanks for giving us some dark humor to laugh at for the holiday in this classic episode featuring a radio station promotion gone horribly wrong.
Cheers, Season 5 Episode 9: "Thanksgiving Orphans"
A classic episode of a classic sitcom. When the gang from Cheers realize they don't have friends or family with whom to spend the holiday, they have their own gathering at Carla's house. Unfortunately for them (but not for viewers looking for extra helpings of laughs)—and despite a Pilgrim-attired Diane's best efforts to seriously celebrate the holiday—the day degenerates into what became an instantly iconic food fight.
The Middle, Season 1 Episode 8: "Thanksgiving"
In what set the stage for many hectic holidays with the Heck family to follow, Frankie (Patricia Heaton) cancels the holiday when she ends up having to work, but that doesn't stop everyone else from getting into trouble. Plus, Brick (Atticus Shaffer) gets lost in a corn maze. What's more middle-of-America than that?
Gilmore Girls, Season 3 Episode 9: "A Deep-Fried Korean Thanksgiving"
Yes, the Gilmore Girls can eat, but have we ever seen them eat like this? Lorelai and Rory (Lauren Graham and Alexis Bledel) make their way around Stars Hollow visiting friends and finding out how many rolls they can fit in their purse, plus a boozy Sookie (Melissa McCarthy) is a delight to indulge in.
Friends, Season 5 Episode 8: "The One With All the Thanksgivings"
In what should also probably be known as "The One Where We Find Out Way Too Much Info," the gang shares memories from their worst Thanksgiving episode ever, revealing that some of these guys have lost body parts – if only in their other lives. Start with the laughs and end with the "awes" when Chandler (Matthew Perry) reveals he's in love with Monica (Courteney Cox).
Gossip Girl, Season 1 Episode 9: "Blair Waldorf Must Pie"
Nothing says "wholesome" like Thanksgiving on the Upper East Side with some of your best frenemies. Blair (Leighton Meester) continues finding disappointment with men when her father doesn't show up for dinner. Meanwhile Serena (Blake Lively) and Dan (Penn Badgley) share their families on the other side of the East River.
The Waltons, Season 2 Episode 10: "The Thanksgiving Story"
Shooting your own turkey, putting on a play, and eating together at a table fit for a religious painting—oh, how deep family values used to run. The Walton clan has a big feast in their favorite way: by being together.
Seinfeld, Season 6 Episode 8: "The Mom and Pop Store"
It's no Festivus, but these friends still provide for some awkward, unusual laughs in this Thanksgiving-centered episode. Jerry chips his tooth thanks to a pair of slippery cowboy boots and thinks the solution is attending a party full of dentists. In typical Seinfeldian fashion, this all leads to a chain of events culminating in the puncturing of a Woody Woodpecker ballon at the Macy's Thanksgiving Day Parade. Also part of this memorable episode guest-starrying Bryan Cranston is when George finds out that he does, indeed, own Jo(h)n Voight's car—John Voight the periodontist, that is.
The Big Bang Theory, Season 7 Episode 9: "The Thanksgiving Decoupling"
Finding out your girlfriend was previously married? Not exactly the kind of information that should come out at the Thanksgiving table. Add in the tension of Bernadette's dad (Casey Sander) joining the nerds for dinner and we have one socially awkward event on our hands.
Grey's Anatomy, Season 2 Episode 9: "Thanks for the Memories"
Forget about saving lives for a moment and try to have a nice meal, if only Izzy (Katherine Heigl) knew how to cook! When the hospital turns into a good place for everyone else to hide, you know there's some trouble in the kitchen. However, it doesn't stop these guys from loving one another.
Master of None, Season 2 Episode 8: "Thanksgiving"
Despite making us laugh, this show also has the power to tackle serious issues, like Denise's (Lena Waithe) struggle with her sexuality and being accepted by her family. Waithe and Aziz Ansari won a well-deserved Emmy for their writing of this episode.
Fresh Off the Boat, Season 2 Episode 8: "Huangsgiving"
It's time for a celebration when Jessica Huang (Constance Wu) learns she has been chosen to host the family Thanksgiving dinner this year instead of her sister Connie (Susan Park), but sibling rivalry takes gets the best of these guys and ends in quite the disaster of a dinner.
How I Met Your Mother, Season 3 Episode 9: "Slapsgiving"
In the aftermath of Ted (Josh Radnor) and Robin's (Cobie Smulders) break-up, everyone still gets together to celebrate Lily (Alyson Hannigan) and Marshall's (Jason Segel) first Thanksgiving as a married couple, or maybe just to see Barney (Neil Patrick Harris) get his third slap. This was the beginning of more Slapsgivings and other "slap bet"-themed episodes to come.
Frasier, Season 4 Episode 7: "A Lilith Thanksgiving"
Frasier (Kelsey Grammer) returns back to Boston for the holiday to deal with his ex-wife and help secure his son's entry into a prestigious school. Of course, the rest of his family tags along, teaching young Frederick (Trevor Einhorn) the important things in life, like how to play baseball.
Will & Grace, Season 2 Episode 7: "Homo for the Holidays"
When you think it's a good idea to invite your friend's mother to Thanksgiving dinner as a surprise, maybe consider the consequences of hidden information. In an Emmy-winning performance, Jack (Sean Hayes) struggles so deeply with coming out to his mother (Veronica Cartwright) that he even pretends to have dated Grace (Debra Messing).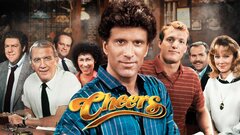 Cheers
where to stream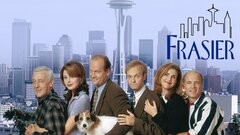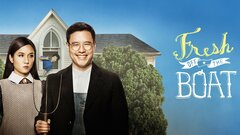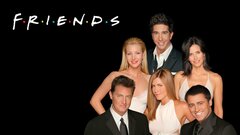 Friends
where to stream