'Master of None': Inside the 'Thanksgiving' Episode and the Possibility of a Third Season
Whether it goes black and white with Italian subtitles for an episode, focuses on characters we've never met before or leaves a cliffhanger of an ending to the entire season, it's easy to say that Season 2 of Netflix's Master Of None went where most half-hour comedy series never dare to go. But according to the show's creators, Aziz Ansari (who also stars as aspiring actor, Dev) and Alan Yang, stretching the boundaries within each episode was always a part of their design.
"I think our main thing is we didn't want the show to have a set template or what to expect of the show," says Ansari. "We just wanted the show to be more ambitious. The second season of any show, hopefully [and] ideally, you learn what works the first season and you push that further."
Ansari and Yang were part of a For Your Consideration panel held last week at the UCB Theater in Hollywood moderated by TV Guide Magazine's west coast bureau chief, Jim Halterman. Also on the panel were co-stars Lena Waithe (Denise), Kelvin Yu (Brian) and writer (and brother to Ansari), Aniz Ansari.
"Basically, we don't do any episodes that we we're not both super excited about," Yang explained about the creative process with crafting the episodes. "We'll have all these topics, all these note cards at the beginning of the year—religion, the "New York I love you" episode, whatever Ideas we have—and then we'll generally have a rough idea of them before we start the writers' room."
One of the standout episodes (in a standout season) is "Thanksgiving," where viewers are taken on a journey through Denise's past as she realizes she's gay and, later, when she finally sits down with her mother (played by Academy Award-winner Angela Bassett) to tell her. Waithe, who co-wrote the episode with Aziz Ansari, explained the writing process. "I was writing some very vulnerable, personal s**t," she said of the autobiographical story told in the episode. "Aziz would leave the room and I'd write the actual coming out scene and then he'd come back and we'd pass the laptop. It was such a great way to write an episode of television."
Waithe admitted she knew she was carrying the weight on her shoulders for crafting the coming out story.
"I got to spend some time with Angela on set," she said of the preparation for the big coming out scene. "But I had butterflies in my trailer that morning…I knew that this was something very special, for people of color, in particular. We really are underrepresented on television and I didn't even realize; we did some research and I might be the first black female character to come out on television so I did not take that lightly and I wanted to make sure that I got it right so that's where the nerves came from."
With critical and fan acclaim for its second season, and sensing the show has many more stories to tell, what's the scoop on a third season?
While there isn't an official third season pickup yet, "I would just hope that they would not follow the same patterns," Yu said of what the writers come up with for more episodes. "That's what's been so special about the show and why people like it, I think. More than a lot of comedies right now, it feels fresh even after twenty episodes."
Master of None's, Season 2, Streaming, Netflix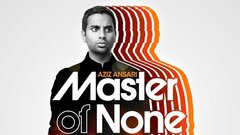 Powered by