'The Mick': Mickey Gets Inventive With Ben's Meds (VIDEO)
To paraphrase…some old cliché, Ritalin is the mother of invention. Or maybe going off your Ritalin is. Who knows? No one here is a doctor!
On Tuesday night's all-new episode of The Mick, Mickey (Kaitlin Olson) and Alba (Carla Jimenez) get all helicopter-parent-y on wee Ben (Jack Stanton) when they take over his school Invention Fair project. But things take a hard left turn when Mickey finds out the littlest Pemberton has been up to his chubby cheeks in methylphenidate and other meds since he was four.
See Also
Alba isn't the only one who likes karaoke!
You would think Mickey would be all about that pharma life, but instead she's determined to liberate her nephew from the drugs that have been keeping him a pliable, mindless drone—or, you know, making him a reasonably functional child.
The result? A truly inspired brainstorming sesh in which Ben spouts ideas for inventions like a Silicon Valley venture capitalist on the upward slope of a cocaine binge.
Sparkling milk? Why, yes. I am here for that! Check out the exclusive clip below.
The Mick, Tuesdays, 9/8c, Fox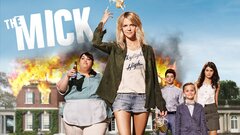 Powered by