'Castle' Bosses on the Spinoff Rumors: 'We Want 'Castle' To Be What It Is'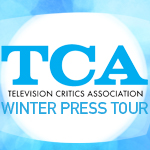 When ABC Entertainment Group president Paul Lee spoke with reporters during his Television Critics Association executive session panel on Saturday, he expressed enthusiasm for Castle to continue.
However, with leads Stana Katic (Beckett) and Nathan Fillion (Castle) not yet signed for next season, there is the very real possibility that if the show returns for a ninth season, it will be without one (or both) leads. In the event of a major cast shakeup, "I'm feeling optimistic that we've got lots of good ideas," Lee said at the time.
At ABC's TCA party, Castle showrunners Alexi Hawley and Terence Paul Winter acknowledged they have both started to talk about the future of the series…but it's complicated.
"Hearing [Lee] feels strongly that we could move forward is great," Hawley says. "The honest answer is, we have started having conversations of what that might be like. The same way last season ended without people knowing [what the show would look like] and without deals being in place, we're in the same place now. There's stuff that's out of our hands; we can't control any of that. We're in the early days of starting to talk about what that might look like."
"The good news is, people are excited at ABC about the show," Winter adds. "That's the highlight of that announcement."
Castle star Seamus Dever (Ryan) also shares that he's grateful ABC has been vocal with their support for the long-running show. "The fact that we're the second-oldest show on ABC and the fact that we still have network support is pretty amazing, and something I would never think I'd be in this position [to have]," he says. "The fact that they're talking about the show still having life is pretty amazing after all this time, especially in this day and age."
But with that long run also comes a responsibility to the fans: trying to craft an end to Season 8 with so many variables means "we'll have to get creative," Winter acknowledges.
"We have a plan to wrap up several storylines this season," Hawley adds. "LokSat needs to obviously work its way out; that part of the season we can drive towards. But, obviously, we've talked about the different scenarios [for the characters]."
RELATED: More Scoop From the Television Critics Association
How Castle might continue on sans its leads is hard to fathom, but perhaps even more complicated will be if only Katic or Fillion returns. The Castle/Beckett love story has been a central part of the series since the first episode, and the duo married last season. They split for the first half of Season 8—as Beckett tried to keep her husband safe—and only reunited in the midseason finale. "We've really enjoyed the serialized element of their relationship [this season]," Hawley says. "It'd be fun to do something with that next season, hopefully."
If only one actor returns for a potential ninth season, "I see that being the hardest episodes of Castle to write, if it happens," Winter says. "Let's cross our fingers and hope it doesn't. If it does, we'll buckle down and figure out an honest way to tell that story. It's hard to speculate…it may not happen, and hopefully it doesn't. We love our cast, and we'd love everyone to come back."
In the event they lose both leads, it's a bit too early to think about what the "spinoff" will focus on. "It's hard to answer that question," Hawley says. "We're not really talking about a spinoff right now. Worst case scenario sounds bad, but we want Castle to be what it is. We have an abundance of riches with our cast, our amazing ensemble. Toks Olagundoye, who we added this year, is fantastic; we feel really strongly about her. But we're not thinking about [a spinoff] right now."
Dever, for his part, says he plans to continue on with the show for as long as possible. "Who knows what's going to happen?" he says. "If they still need a procedural, it's quite easy for Ryan and Esposito to do that. I don't know…Ryan and Esposito have always been important to Castle, and there have to be cops that solve [the cases]. I'm with Castle until the wheels fall off."
Castle returns Monday, Feb. 1 at 10/9c on ABC.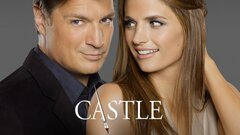 Castle
where to stream
Powered by